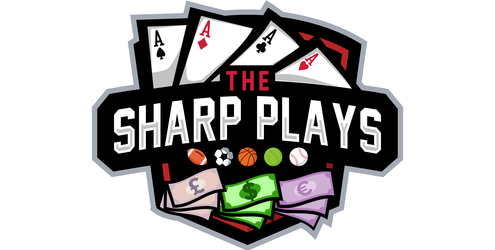 TSP LIVE SUBSCRIPTIONS AVAILABLE @ https://TSP.Live/tsp-live

The TSP Live subscriber tutorial is available at https://www.youtube.com/watch?v=uPvXLidUC9M
Recap & Week Ahead – The TSP Newsletter is now 9-3 the L4 weeks after another 2-1 this past week! Let's keep that rolling. The one loss, Syracuse +7 actually saw a strong reverse buy on Saturday as shown through the TSP Live Radar. It does happen, and those angles shown to be good bets (playing the counter buy). However, the question becomes…do you bet the Early Sharp Buy when it is published or wait? In four years of newsletters there are only 7 strong counter buys with a 5-2 record. So, it is rare, but does happen. I would say riding the Early Sharp Buy is still the better way to play than waiting and chasing a bad number. Still…it is something you need to be aware.
Overall, it was one of those EPIC winning weekends that we love so much each football season. It doesn't happen every weekend (although that would be nice), but when it does happen it is like being a kid at Christmas all over again. I usually find myself unable to sleep and/or up early because I am still jacked up from the adrenaline of the action. Never drink coffee or anything to get fired up in the morning…the action drives me…and days like Saturday and Sunday are like rocket fuel!
October TSP Live is open for signup and has come out of the gate strong in just the first few days of the month! If you are looking for expanded premium sports content, don't forget to check out TSP Live! Signup is at https://TSP.Live/tsp-live. Options ranging from 7 days, 1 month, 6 months, and up to 1 year are available. TSP Live Analytics members have access to analytics & content such as the TSP Live Radar, KB Consensus (32-13-3 last season), the daily Degenerate Club Report, the Oddsmaker's Report alerts and more (CLICK HERE FOR RECORDS)! It's the Sports Information Buffet…and you have a front row seat! For more details or to signup for TSP Live Analytics click here or visit TSP.Live/tsp-live.
The Financial Market Analytics (FMA) subscription is in its fourth year providing regular financial commentary, market analytics (including the new Path Predictor charts) and trade setups. FMA access is part of the All-Inclusive subscription, or can be purchased as a separate subscription each month. For more details, visit TSP.Live/fma.
As always thank you for your support through the premium sports and trading content! Your subscriptions support everything I do at The Sharp Plays (free & paid), expand the content and technology utilized, and support things important to TSP. I am continually grateful for your support! The Sharp Plays would not be here without you!
Lastly, don't forget about the TSP Telegram channels (Sports, Trading & Twitter)! For details on each channel and how to join them, visit https://thesharpplays.com/tsp-telegram-channel/.
Now let's get into this week's action…
---
Early Sharp Buy (3-2-0 for +0.8 units) – In this section of the newsletter I look for what wager is seeing the cleanest and largest sharp buy at this point in the week. The section is graded based on the result of the play here, however this play can be used for a few things. We have seen situations whereby the newsletter's early buy sees counter buying later in the week. These reverse buys have shown to be VERY STRONG and profitable to follow. So, keep the below game and wager in mind as the week goes along, even if you aren't interested in the action now.

The Early Buy lost on Syracuse as discussed above on the counter buy, but let's take a look at what the leading sharp buy is so far this week. The Early Sharp Buy is on Texas A&M +3 over Alabama. Line is currently +2.5 (-105) but would be +3 (-125) when buying the half point…I would stick with the +3 for that price. Early Sharp Buy is Texas A&M +3 (-125).
---
Early Algorithm Look (4-1-0 for +2.9 units) – The section here is quite simple. I run my favorite NFL & NCAAF side & totals algorithms each week. I then post the play below that shows the most value out of the four programs.
What an exciting game for the algorithm with Ole Miss getting the comeback and the win to move the algorithm to 4-1 this season. Where does it find value this week? It is looking at South Florida/UAB OVER 67.5. The algorithm calculates this total should be 71.5 which gives us 4 points of value. So, let's see some scoring!
---
My Handicapping (3-2-0 for +0.8 units) – I provide the same disclaimer every year…I SUCK at handicapping. If it weren't for the information, tools and analytics that I can access and utilize, I would be like any old Joe. Thankfully, I have all those tools and assets which allow me to be a sports betting genius (we can all pretend…LOL)! However, for this section each week, the selection is just based on my handicapping of a game or price. I take pride in this section and want to end the season a winner! At a minimum, hopefully we have a few laughs.
I am the greatest handicapping to ever live!! LOL! We had the Bills start a little sketchy, but then things took right off for Buffalo and I got an easy win for the My Handicapping section and the Twitter/X rollover. Where am I going this week? I am going with Atlanta -1 over Houston. The line here just seems way too fishy. Atlanta has shown very little and Houston has surprised, especially this past week. So why is Atlanta only -1?
The public seems to think the same thing as they are all over Houston, but I won't be following them. I am going to play the public dog fade and fishy price angle…and fly with the FALCONS -1 to get me win #4!
---
The Sharp Plays Review – Thanks for all the positive feedback on the reviews. I wanted something in the newsletter to shake it up from sports, and I figured this would be a fun way to do it. By the way, I do not get paid for these reviews, I do not get free products nor do I get a commission for anything discussed here. Just my opinion on things I find interesting. For this week, I am covering the "Aduro Sport Weighted Vest Workout Equipment, 4lbs/6lbs/12lbs/20lbs/25lbs/30lbs Body Weight Vest for Men, Women, Kids" that can be found on Amazon.
I have never been one to run. I always felt it was counter productive to the feet and joints. Instead, I would prefer a brisk walk for 5-7 miles, split up in 2-3 mile sessions throughout the day…as opposed to a mile long jog. Anyway, I recently read about the benefits of wearing a weight vest when walking. So, I thought I would give it a try. I went with the 25 lbs version of the above vest.
I have to say, it has been great. I find it has helped my posture and gives me a more intense walking experience. Not only in the legs for carrying the weight, but also for the neck and back as your body is constantly working in little ways to keep balance and stabilize your posture.
I have a standing desk (love it) and find myself now wearing the vest when I stand there and get a little mini-workout in as my body works in little ways to adjust balance. The vest itself is comfortable to wear and fits nice. I didn't clip it in the front, but I found it stayed on without issue. My favorite part is taking the vest off. After wearing 25 lbs and walking for a distance, when you remove the weight you feel like you are on the moon! LOL!
So, if you are looking for a little exercise bonus and enjoy walking to clear the head and get the heart pumping, adding this vest can really amplify the exercise potential. Worth the cost and shop around because while I used this brand, there are several others and Amazon always has a sale going on. The one I mention here is $89 with a $14 coupon as of this morning when I was putting together this review. Enjoy!
---
My Two Cents – The one thing that really caught my attention this week is when people bitch about fixed games or fixed leagues, like the NFL, being all scripted. Do fixed games exist…yes, but they hardly exist at the rate that people believe they do. Fixed games are a very, very, very tiny percentage of all the sporting events worldwide. In those rare occasions when an event is fixed, it is usually in some low tier league and in a relatively low volume market. It's hardly the Super Bowl or a Sunday NFL game.
People are not good at keeping secrets, and love to blab when they have some good gossip. However, you are telling me that every player and coach in the NFL has kept their mouth shut on this massive conspiracy over a period of years, maybe decades?!?!? CIA secrets get out, FBI secrets get out, Presidential secrets get out when the secret involves only two or three people…yet despite all the parties that would have to be involved to script NFL games, nobody has yet provided a smoking gun on the topic…or gone out to seek the tsunami of attention they would get if they broke their silence on the topic.
I know some people who say games are fixed don't really believe it, they are just blowing off steam. However, these is still a very healthy contingent that actually does believe that some or all sports events and outcomes are scripted/fixed…and that's pretty scary given the lack of any evidence of widespread and high level fixing.
However, I'll throw aside all common sense and let's pretend you are correct. Let's pretend that sports are scripted/fixed. You really believe this deep down, correct?!? OK, going into Sunday Night you knew the book desperately wanted the Jets to cover and potentially win outright. So, with that in mind, combined with your belief that sports are scripted…why the hell did you bet the Chiefs -8 instead of the Jets +8? You have such conviction that sports are fixed, yet you decided to bet the one team for a bailout that the books absolutely did not want to cover on Sunday. You also know the NFL really likes a close game on Sunday Night Football for ad revenue and ratings. If the Chiefs blowout the Jets…who is going to watch past halftime? Nobody…and that hurts the millions and millions in ad revenue and associated ratings for the NFL. So, you knew the book wanted the Jets and you knew the NFL would get hurt if KC just destroyed the Jets…so why again didn't you bets the Jets +8 pregame? Then, if you didn't bet the Jets before the game, why not bet them in-play when they were down big knowing that the NFL needed Jets to come back to tighten up the game so the league and network could avoid losing viewers? If you have conviction about a conspiracy theory…back it up with your action! Be smarter than the fix! In a fixed game someone has to win…figure out who the optimal someone is and bet it!
If you tell me that I am naive because I feel that sports ARE NOT fixed on this widespread and rampant basis that you believe…OK. I would rather be naive than stupid by believing sports are fixed and then still acting like a sheep and betting the side clearly opposite what would be the optimal fixed/scripted outcome for the powers that be!
That'll close out this week's newsletter for me! Thanks for giving the newsletter here a read today! Stay safe out there! I am always open to any feedback you may have. I might not listen to it, LOL, but I am open to it! 😉🤙🍀
Good luck in your action!
~ The Sharp Plays