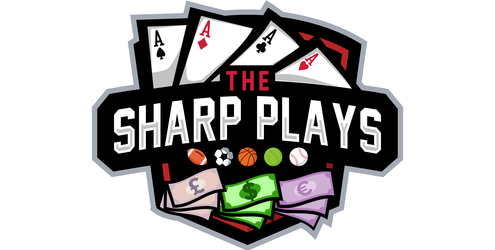 TSP LIVE SUBSCRIPTIONS AVAILABLE @ https://TSP.Live/tsp-live

The TSP Live subscriber tutorial is available at https://www.youtube.com/watch?v=uPvXLidUC9M
Recap & Week Ahead – The TSP Newsletter is now 7-2 the L3 weeks after another 2-1 this past week! Let's keep that rolling for the week ahead!
Overall, Saturday NCAAF started a little shaky, but then had a nice finish. So far this season the NCAAF content has been very consistent. Not the hot or cold…all or nothing…volatility we saw last year. As for the NFL, the public has been ruling the markets the past two weeks…more on that later. However, despite that public success, the top tier content in TSP Live got home in the NFL as the first Book Position of the season got there with Cleveland and the KB Consensus cashed the New Orleans/Green Bay UN41.5. KB Consensus now 7-2 this season and 39-15-3 the last two seasons! Worth the price of TSP Live admission on its own! Let's keep that freight train rolling. Every week the KB Consensus won't win…but we will enjoy the ride, and deal with the speed bumps when they come.
October TSP Live will open for signup on THURSDAY this week. September and weekly subscriptions are still open. If you are looking for expanded premium sports content, don't forget to check out TSP Live! Signup is at https://TSP.Live/tsp-live. Options ranging from 7 days, 1 month, 6 months, and up to 1 year are available. TSP Live Analytics members have access to analytics & content such as the TSP Live Radar, KB Consensus (32-13-3 last season), the daily Degenerate Club Report, the Oddsmaker's Report alerts and more (CLICK HERE FOR RECORDS)! It's the Sports Information Buffet…and you have a front row seat! For more details or to signup for TSP Live Analytics click here or visit TSP.Live/tsp-live.
The Financial Market Analytics (FMA) subscription is in its fourth year providing regular financial commentary, market analytics (including the new Path Predictor charts) and trade setups. FMA access is part of the All-Inclusive subscription, or can be purchased as a separate subscription each month. For more details, visit TSP.Live/fma.
As always thank you for your support through the premium sports and trading content! Your subscriptions support everything I do at The Sharp Plays (free & paid), expand the content and technology utilized, and support things important to TSP. I am continually grateful for your support! The Sharp Plays would not be here without you!
Lastly, don't forget about the TSP Telegram channels (Sports, Trading & Twitter)! For details on each channel and how to join them, visit https://thesharpplays.com/tsp-telegram-channel/.
Now let's get into this week's action…
---
Early Sharp Buy (3-1-0 for +0.9 units) – In this section of the newsletter I look for what wager is seeing the cleanest and largest sharp buy at this point in the week. The section is graded based on the result of the play here, however this play can be used for a few things. We have seen situations whereby the newsletter's early buy sees counter buying later in the week. These reverse buys have shown to be VERY STRONG and profitable to follow. So, keep the below game and wager in mind as the week goes along, even if you aren't interested in the action now.

The Early Buy caught the win by a point (+15) compared to the closing line when the same Cincinnati team was a medium Book Need at +13. Still…it was a win for the newsletter and let's do it again for the Early Sharp Buy this week! For the week ahead, the largest early sharp buy is on Syracuse +7 over Clemson. Some books have moved to 6.5, but there are a lot of "7's" out there, so shop around. If you have 6.5, I would be open to buying to +7. Go Orange!
---
Early Algorithm Look (3-1-0 for +1.9 units) – The section here is quite simple. I run my favorite NFL & NCAAF side & totals algorithms each week. I then post the play below that shows the most value out of the four programs.
The buying of the half point on "3" ended up being a good thing with Notre Dame as the hook made the difference and the Early Algorithm Look went to 3-1 on the season. For the week ahead, the algorithm is pointing to value on Mississippi +3 over LSU…and I would buy this up to +3.5 (-125). The algorithm calculates the spread should be Ole Miss -1 and we are getting +3 for 4 points of value. Let's go Ole Miss…HOTTY TODDY!
---
My Handicapping (2-2-0 for -0.2 units) – I provide the same disclaimer every year…I SUCK at handicapping. If it weren't for the information, tools and analytics that I can access and utilize, I would be like any old Joe. Thankfully, I have all those tools and assets which allow me to be a sports betting genius (we can all pretend…LOL)! However, for this section each week, the selection is just based on my handicapping of a game or price. I take pride in this section and want to end the season a winner! At a minimum, hopefully we have a few laughs.
Whose idea was it to pick the pathetic Giants?!?! It sounded right at the time…and up until kickoff, then the game began and I knew it was over! Anyway, let's bounce back this week. For this week I am going with Buffalo -2.5. I do enjoy following the Bills for the Dawson Knox 1st TD angles that have been so much fun through the years. What I enjoy more than my Dawson Knox TD props is betting against the darling team from the previous week. With Miami putting up 70 points on the shitty Broncos, the Dolphins have become the darling. Buffalo took care of business against Washington and actually looked like the Buffalo of last season (prior to injuries) after a wacky loss to the shitty Jets to open the season.
The other part of this angle is last week sharp money was fading Miami. Yes, I know…Broncos suck. However, the sharp fade of Miami is interesting…are they over performing? Could be and if that is the case there is no better place to get exposed than on the road in a divisional game…against a top tier opponent…and after you almost got the most points even in an NFL game. So, I'll take my chances. I like to look at the lines for the week ahead before Sunday's games begin. I saw this at Buffalo -3 prior to the games on Sunday and that seemed low. After Sunday's action, to now get -2.5 and under that key "3", well…I'll take my chances. GO BILLS!!
---
The Sharp Plays Review – I have a review on MGM Grand in the pipe, but with their latest I.T. issues, I am now holding it because I want to see how this plays out and then add how they recover from this debacle. So, an MGM Grand review is on the way…in the weeks ahead.
For this week, I had to go with a review of something out of left field. It's the Coco Beach Club which is a part of Royal Caribbean's Coco Cay. I recently did a cruise which included the island…my second RCL cruise in the past year. Prior to this past trip, my only other recent trip on Royal Caribbean, was last year and I got a South Beach Cabana on our stop at Coco Cay. It wasn't bad, but the Coco Beach Club looked very nice on that previous trip. So, I figured I would remember to check it out the next time I visited.
I like to do my research before I travel, and prior to my recent trip, I looked at some reviews of the Coco Beach Club and almost all of the people said it wasn't worth it. Of course I needed to provide my opinion, so I didn't listen and took a shot. I am glad I did!
Obviously, everything is relative and people are different. So, this is just my opinion. Tickets to Coco Beach Club on Coco Cay run about $230 per person. So, for some people who might be going on a budget, or with a large family to cover, to drop $230 per person for an afternoon on the beach (when other beaches on the island are free) can be a tidy sum. If you want to splurge a little, and don't mind the cost, to me it was worth it.
First, the other areas of Coco Cay can be a little crowded, so the fewer number of people and far less of a crowd was worth the price of admission to Coco Beach Club for someone who doesn't like other people on vacation. LOL! I know, I am a douche, but seriously…I get chaos in the betting markets every day. I kind of want to be out in the middle of nowhere a lot. It's peaceful…and quiet! Sure, I do the excursions to cities in the US and Europe (like a recent visit to Barcelona for which I posted a picture on Twitter/X), but I do like going out in the middle of nowhere, in the middle of the ocean…hell, I would go to the moon if it was an option. LOL! So, anyway, Coco Beach Club got a big plus for the lack of crowds.
Second, the other thing I enjoyed was there were plenty of chairs and umbrellas so that you didn't have to rush to Coco Beach Club as soon as the ship docked as though you were headed into a Target on Black Friday. So, that was pleasant. Take your time and stroll in. Sure, some prime front seats might be taken, but it wasn't like you wouldn't get the necessary chairs for your party or an umbrella or two…and be steps from the water.
Third, they do provide some very good snacks throughout the day. The Club offered a coffee and tea bar (my preference is tea, I have only had coffee twice in my entire life) with various snacks. I took part in some of the pastries and they were very good. Seemed very fresh and crisp. Sometimes these coffee and tea bars have pastries that were clearly in packages before being put on display. Nope…Coco Beach Club had delicious fresh made pastries. There were also plenty of waiters coming around to take drink orders on the beach. As many of you know, I am not much of a drinker, nor is my wife, (I prefer other vices…and do not judge) but the woman sitting in the row behind me almost had an orgasm over her "Coco Loco" drink. LOL! So, it seemed like the drinks were good.
Fourth, as part of the Coco Beach Club you get a complimentary lunch at the Club's restaurant. I expected good food, but some people who posted reviews of Coco Beach Club before my arrival said the food wasn't worth it. I have to say, and I am very picky with quality of food, the food was EXCELLENT! Well, at least the food I got. Maybe I was just there for a good day, but I got the whole lobster and it was delicious! There is no doubt it was fresh and it was some of the most delicate and tasty lobster I have honestly ever eaten…and that slate of previous lobsters is pretty long and spans dozens and dozens of restaurants all over the world. I hate to provide such a positive review because maybe it was just a good day for their lobster, but it was shockingly delicious.
So, if those are the positive points, what about the negatives? To me, there were two. The first was that there were some day beds right by the infinity pool and those did get gobbled up right away. So, if you want those you need to get there very early. There were lounge seats right in the water of the infinity pool itself and some were still available when I arrived, so that works if you want to be by the pool. Also when we arrived, the pool had a few people and looked great. We arrived around 9am. However, the negative was that around 1pm when we left our seats on the beach to head out of the the Club and back to the ship, the water in the infinity pool had a film on it from all the sun block and bodies in the pool. The pool wasn't over crowded, but it was full…and the film disgusting. I am not sure how RCL could mitigate that part, but that was a definite turnoff to using the pool later in the day. As with anything, could have just had some extra oily bodies in the pool that day, but FYI!
All in all, if you are headed on a Royal Caribbean cruise of the islands, and Coco Cay is one of your stops, definitely give the Coco Beach Club a shot. To me, it was easily worth the price of admission!
What if you have kids? There were some families with kids there and they all seemed to be having a blast. I would say the decision is more about the cost of having a whole family there, but otherwise I saw no issues with bringing kids to Coco Beach Club. It wasn't a stuffy place and plenty of people had kids there. Enjoy!
---
My Two Cents – One topic that got on my mind from this past week was the success of the public in betting. People get it in their heads, understandably, that the public sucks…because overall they do. It is the fact the public donates money to the sportsbooks that we have so many billion dollar sportsbooks in the world. So, it is understandable to believe the public is awful, but this doesn't mean the public loses 85% of their bets…just like sharps don't consistently hit 60%, 70% of their bets like some people want to believe. Despite the realities, people are always confounded how the public can have hot runs…and sharps have cold runs. Hopefully I can tear down your misconceptions and get you to see the reality of public action.
One quick note which long time TSP veterans have heard me say over and over. It is that sharps win 53-54% of their bets and the public wins around 50-51% of their bets. So, the difference between public win percentage and sharp win percentage can be as thin as 2%…which means ONLY TWO WINS OF SEPARATION BETWEEN PUBLIC AND SHARP BETTOR OVER A 100 GAME SAMPLE! Yeah, difference in Pro and Joe is razor thin! OK, got that, let me move on with my initial point.
The public, throughout the betting year will have MANY hot runs along the way and across all sports. Just like the sharps will have MANY cold runs along the way across all sports. People just can't get past their misconceptions, but the opening sentences of this paragraph are things you need to accept and understand if you hope to make money in gambling.
Let me give you an example. How many of you reading this today have believed in the past that you could make a living betting sports. Listen you liars…damn near every one of you should have your hands up because every sports bettor gets that belief when they have a hot run. Which means average Joes have hot runs all the time to be able to sell themselves on the idea of how they could become a professional bettor. I'll admit it. When I started betting in the 90's, before I ever placed my first bet with an offshore sportsbooks, I was getting into it because I wanted to earn a living betting sports. I wanted to have a leisurely life as a high school student picking up $100, $200, $300+ a week (big money back then for a kid) and being a big shot. Well, the dream didn't play out that way…but I definitely had some good weeks that kept me being a believer that it was possible. Therein lies the reality. All of you in your casual bettor days have had hot weeks and hot months…so why can't the public as a whole do it too when each of you have had that experience?!?! So, of course the public has hot runs. Accept it and deal with it! Why do I bring this up?
It is because the past two weeks in the NFL the public has done very well. Sharps haven't exactly struggled as the high end angles showed this weekend, but the public is on fire with book needs getting crushed and some heavy public props going down. So, when this sort of multi-week run happens in an sports, people begin to ask whether the public has gotten smarter. I understand the thought, but that will never be the case. Just like retail traders haven't gotten better in 100 years of the stock market, they are not going to get better betting the sports markets. Yes, bettors today have more tools than they did when I started in the 90's, but most of those tools do absolutely nothing when it comes to changing their edge. When I began in the sportsbook industry in the late 90's, the public rated bettors at the book would hit a little above or below 50% on spreads and totals each year in any given sport. Fast forward 25 years and all the technological advances for bettors…and public rated bettors at two of the biggest offshore operations today are still hitting just a hair above or below 50% on spreads and totals depending on the sport or season. NOTHING HAS CHANGED!
So, when you see the public winning…don't be shocked, it happens. Just note it and monitor it BECAUSE, and this is where the value and importance of tracking the public comes in…when the public run turns, the public usually gets CRUSHED. The public tends to be white hot (as they have been the L2 weeks in the NFL) or ICE COLD! So, the ICE COLD public run will be coming, be patient and once we see cracks in that public dam, be ready to get aggressive with the fade…it can be a gold mine!
One of the main things I try to do is destroy the misconceptions that have built up in gambler's minds due to nothing more than bullshit they have heard over and over again from sports betting idiots out there…and the world is full of them. One of those misconceptions is the public never wins and another is sharps never lose. Yes, over the long-term the public never wins and the sharps never lose. However, in the short term ANYTHING can happen…the public can take the sharps to school at times. So, don't deny it, just deal with it, monitor it and think of how you can use that to your benefit…like waiting for that public turn and printing some money on the fade! Maybe this will be the week it turns for the public in the NFL! Hopefully…it will give me something juicy for next week's video! LOL!
That'll close out this week's newsletter for me! Thanks for giving the newsletter here a read today! Stay safe out there! I am always open to any feedback you may have. I might not listen to it, LOL, but I am open to it! 😉🤙🍀
Good luck in your action!
~ The Sharp Plays