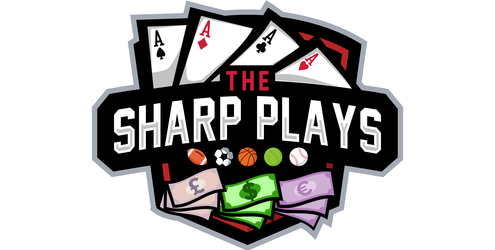 TSP LIVE SUBSCRIPTIONS AVAILABLE @ https://TSP.Live/tsp-live

The TSP Live subscriber tutorial is available at https://www.youtube.com/watch?v=uPvXLidUC9M
Recap & Week Ahead – It took until November, but the first rough week of football content arrived this past weekend. The good news is the only major sharp alert in TSP Live was Louisiana Tech over Liberty as a Group Buy. There were no Book Positions, KB Consensus Plays, TSP Live Radar 74+, etc. So, the lack of performance came entirely on the lower tier content. As such, the damage was pretty mild compared to what it could have be if I forced angles and looked to feed the degenerate desires to press, chase and have a bailout. Instead, we preserved bankroll and now live to fight another week!
Pressing and chasing is where and how most gamblers blow themselves up! Especially when the content is good. You get used to winning week after week, with only minor interruptions to winning in between…and then you lose. The natural instinct is that the loss is temporary and because you and the content are so good…just push harder on the next selection…it'll probably win. However, when that one loses you tell yourself you can't possibly lose three or four in a row…it's never happen so far…so then you press harder…and harder on the next one. Next thing you know, a weekend where, had you just bet normally would have been -2 or -4 units…a very manageable loss…is now -10, -15, -20+ units. Add in that fact that you likely didn't maintain a proper bankroll to begin with (i.e. 100 units, but more like 20-30 units)…and now you are blown up. Then the next week things progress back to the mean, but you didn't get to benefit from that progression because you were in a meeting with your bankruptcy attorney.
It was tough for a lot of people to ONLY bet the Group Buy and not force other material wagers out there on straight bets. It's a weekend of football, we all want to go wild with action…especially when this season has been filled with very little pain and several epic weekends. However, the good news is there is another weekend ahead and perhaps this one will provide a greater quantity of value opportunities, action and success. Patience is key…the grind of sports betting is REAL!
If you are looking for expanded premium sports content, don't forget to check out TSP Live! Signup is at https://TSP.Live/tsp-live. Options ranging from 7 days, 1 month, 6 months, and up to 1 year are available. TSP Live Analytics members have access to analytics & content such as the TSP Live Radar, KB Consensus (32-13-3 last season…now 11-3 this season), Degenerate Club tables, the Oddsmaker's Report alerts (Book Positions 3-0 this year) and more (CLICK HERE FOR RECORDS)! It's the Sports Information Buffet…and you have a front row seat! For more details or to signup for TSP Live Analytics click here or visit TSP.Live/tsp-live.
The Financial Market Analytics (FMA) subscription is in its fourth year providing regular financial commentary, market analytics (including the new Path Predictor charts) and trade setups. FMA access is part of the All-Inclusive subscription, or can be purchased as a separate subscription each month. For more details, visit TSP.Live/fma.
As always thank you for your support through the premium sports and trading content! Your subscriptions support everything I do at The Sharp Plays (free & paid), expand the content and technology utilized, and support things important to TSP. I am continually grateful for your support! The Sharp Plays would not be here without you!
Lastly, don't forget about the TSP Telegram channels (Sports, Trading & Twitter)! For details on each channel and how to join them, visit https://thesharpplays.com/tsp-telegram-channel/.
Now let's get into this week's action…
---
Early Sharp Buy (4-5-1 for -1.5 units) – In this section of the newsletter I look for what wager is seeing the cleanest and largest sharp buy at this point in the week. The section is graded based on the result of the play here, however this play can be used for a few things. We have seen situations whereby the newsletter's early buy sees counter buying later in the week. These reverse buys have shown to be VERY STRONG and profitable to follow. So, keep the below game and wager in mind as the week goes along, even if you aren't interested in the action now.

The newsletter was 0-3 last week on selections. Let's get a 3-0 week this week and back in the green for the season! The wager seeing the largest sharp buy at this point in the week is KENTUCKY +11 over Alabama. Is Alabama getting too much credit for the performance its had this season…and Kentucky not enough…perhaps. Whatever the reason, Kentucky +11 is the clear early sharp buy!
---
Early Algorithm Look (5-5-0 for -0.5 units) – The section here is quite simple. I run my favorite NFL & NCAAF side & totals algorithms each week. I then post the play below that shows the most value out of the four programs.
The algorithm got some solid CLV (up to 2.5 points) last week, but as can be the case with CLV…it does not mean high percentage winners. It's still a grind when you get CLV and we got ground down with the Hurricanes! What is the algorithm seeing value on this week? The algorithm shows us that Purdue should be -4 to Minnesota, but the current price is only -1. It gives us a solid 3 points of value to Purdue -1!
---
Don't forget to visit TheSharpPlays.shop for the latest in TSP couture! Profits will be donated to charity as follows…
100% of all profits from any Robin Hood Club related purchases (two t-shirts with "RHC4LIFE" on them) will be donated to St. Jude Children's Hospital on a monthly basis.
50% of all profits from all other merchandise (non-RHC t-shirt, both hats, both the TSP Pint Glass and TSP coffee mug) will be donated to a different charity each month.
I hope you enjoy the items and they add a little something fun to your wardrobe or home decor…while at the same time benefitting some great charities along the way! Who doesn't want to drink from their TSP Pint glass when they are celebrating the next big win…or wear that TSP Essential T-shirt on a big NFL Sunday?!?!
Enjoy and thanks for the support! – TheSharpPlays.shop
---
My Handicapping (5-5-0 for -0.5 units) – I provide the same disclaimer every year…I SUCK at handicapping. If it weren't for the information, tools and analytics that I can access and utilize, I would be like any old Joe. Thankfully, I have all those tools and assets which allow me to be a sports betting genius (we can all pretend…LOL)! However, for this section each week, the selection is just based on my handicapping of a game or price. I take pride in this section and want to end the season a winner! At a minimum, hopefully we have a few laughs.
Dropped passes, a fumble by Kincaid with Buffalo driving…we could have had what probably would have been a lucky over…but it's fun to get lucky. Hopefully I won't need luck this week. I am going with Houston +7 (-122). I love CJ Stroud and how he has played this season. I discussed it on the Go Fast And Win podcast and a couple times elsewhere that I have been impressed by the Texans play. Despite the success, and because Stroud is only now getting attention, the Texans have provided decent value. Last week they failed to cover when their kicker was out because they had to keep going for 2 point conversions. On the last conversion attempt, which could have given the cover, they took a knee. However, Houston played very good throughout the game last week and I expect another good effort against a Bengals team I am not sold on.
Sorry Bengals fans…I am not saying they are a bad team, but everyone needs to calm down on crowing them the AFC Champs. Three weeks ago people were saying how bad the team was, how Burrow was a mess, etc. Then two weeks ago the Bengals dominated San Francisco. However, San Fran was not exactly at 100%….oh yeah…and San Francisco actually had more yardage despite the 31-17 score. However, that game went final and immediately sports media was orgasming over the resurgent Bengals. The past week we had the Bengals against the Bills, and once again I thought the Bengals played good, but I thought Buffalo played awful. The offensive play calling in Western New York has become that of a high school football team. No imagination, no quality routes…garbage. So, you have this team with tools and talent on offense that just can't move the ball. Buffalo ended up losing by 6, but had Kincaid not dropped the pass when they were driving toward the end zone, we could be talking about a Bills win and not the Bengals. Instead, the Bengals got the win and the sports media orgasms went into overdrive.
Are the Bengals going to win the Super Bowl? Maybe. Are the Bengals a value this week against the Texans….definitely not after the results the past two weeks. When everyone is drooling over a team, that team likely is not going to be a betting value. To me, this line should be around 5.5 or 6 and not 7. Before this moves I will grab one of the many "7's" that are out there and lock in Houston +7!
---
The Sharp Plays News & Reviews – For this week I wanted to announce the launch of the new "Go Fast And Win" podcast powered by The Sharp Plays! Yes, Fake Morgan Freeman is the interim host of the podcast as I work on some new audio technology. The first episode of the podcast went live last week and featured Purdue +32.5 as the highlighted game of the week…a winner in its maiden voyage. My conspiracy theory didn't play out perfectly, but it caught a lucky backdoor cover!
The goal of the Go Fast And Win podcast is to cover a lot of ground across all active sports (or at least those with the best information at the time of that episode) and do it in a very short period of time. Thereby you can "GO FAST AND WIN!"
I know time is precious and there is no reason to drone on and on for 30, 45, 60+ minutes when 5-10 minutes would more than do. Thereby you can load the podcast when you get in the car, on the bus, or in the subway…and well before you even reach your destination you become the most informed bettor around!
Don't miss this week's episode (out on Thursday). You can subscribe at Spotify, Apple Podcasts, iHeart Radio, and more! Just visit GoFastAndWin.com for all the subscribe links and details on this new TSP adventure!
---
My Two Cents – Last week I discussed how and why the content changed to start 2023…and how it has paid dividends month over month. Does it win every week…of course not…we saw that this past weekend. However, the performance has been better than any year previous, which is saying something because performance in the past has been solid (or you would not be here). I don't think it is a coincidence that the changes at the start of the year and those throughout the year have occurred in a year with amplified content performance.
Now, don't worry, my goal is not to have dramatic changes each year. Yes, staying profitable in sports betting requires evolution, but evolution doesn't mean a full content overhaul every year or every season. Evolution is simply having little tweaks here and there along the way to stay in the lead.
As long-time followers have likely noticed, there are specific tools/methods which tend to work for each sport. The KB Consensus is rock solid in football (44-16-3 for 73.3% the L2 years and over 64.7% lifetime), but in NCAAB it hits around 53%. Not bad (52.38% is break-even), but a dramatic difference. In NCAAB, the Algorithm Selections (formerly the "DCR Selections") went 211-157 for 57.3% winners…and they were only active from January through March of this year. So that's 368 bets and 57.3% winners over three months (January through March)…however the same DCR Selection/Algorithm method in NBA hits 51.3%. In the NBA, there is a known bettor at the book that I covered to great success this past NBA season. The guy was good at beating huge lineup news on almost every bet he made…and he hit at a high percentage. Given much of NBA sharp betting has become front-running lineup news, this type of angle for NBA coverage proves solid. In tennis and soccer, simply following the sharp money was the way to go. It was very much a grind in tennis this year, but still overall a positive one. At the same time soccer was printing money January through May…who remembers the run on +250, +300 and higher draws at the end which put a cherry on top to a strong season? Since major leagues have returned in August the soccer content volume has gone way down as [American] football is the primary sport where time is spent. Playing the golf Top 20's using the cleanest outright sharp buy has worked VERY WELL this season, and on the list could go…sport by sport.
With the above assessment in mind, that each sport has its optimal tool(s), I am looking to adjust TSP content (free & paid) to move with these tools from season to season, sport to sport. Instead of trying to use the same tools on each sport (like I did with the DCR Selections), or like I have tried in the past with KB Consensus and TSP Live Radar, each sport will only utilize the optimal tools for that sport. The nice part is a new tool can always be added if something shows success in a sport. Of course every sport would have the Oddsmaker's Report coverage, because that can easily flow across all sports. However, just because the DCR Selections (now called the "Algorithm Selections") have seen success in NCAAB at high levels does not mean they need to be run for NHL and NBA when the success has not been there. It's just a waste of time.
So, there will be some adjustments within the content in the week ahead as I prep things moving forward. If you are imagining major changes and chaos, don't be. Nothing needs to be changed with the football content. However, as NBA, NCAAB and NHL are now in full swing…and NCAAF will be winding down, I am preparing for the transition. The changes as I see them now will actually be rather minor. I just wanted to let you know the reasoning behind the changes when they occur. While these are changes with the paid content, what about the free content?
When it comes to the free content, I am working on those updates now. I think once you see the updates in practice you will like the ease in following everything.
So, some minor changes are coming, but the goal is to tighten up the paid content to the tools that work best in each sport…and only those tools. It will minimize the time necessary to cover each sport while at the same time maximizing the performance…a strategy that has paid big dividends so far in 2023.
Thank you for your understanding and your patience! Let the past performance of this year be a guide. No, not every change is awesome or works out, but my track record this year hopefully has earned a little trust with you that I am not totally crazy and simply making changes for change sake! I hope to have a plan posted to Telegram later this week.
That'll close out this week's newsletter for me! Thanks for giving the newsletter here a read today! Stay safe out there! I am always open to any feedback you may have. I might not listen to it, LOL, but I am open to it! 😉🤙🍀
Good luck in your action!
~ The Sharp Plays