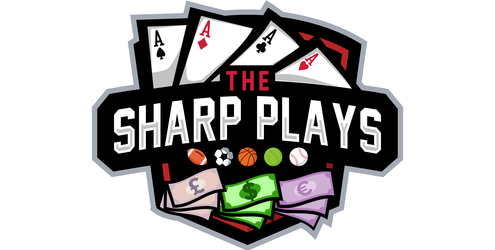 TSP LIVE SUBSCRIPTIONS AVAILABLE @ https://TSP.Live/tsp-live

The TSP Live subscriber tutorial is available at https://www.youtube.com/watch?v=uPvXLidUC9M
Recap & Week Ahead – SOLID weekend of content in what has been an AWESOME season of football! The only thing that missed making it an EPIC weekend was the parlay, whose legs went 2-1. Big parlay plans for this week (looking to take a shot at a 4 or 5 teamer), so we will see how that goes. In other content news, I have a rollover going on Twitter/X with 0.36 units of bankroll to play with…but I still can't get a 1st TD! It's been a pizza prop 1st TD drought, but maybe this week will finally break the slide. Other than the pizza props, a solid season of action and thanks for joining me! Hope you have been having A LOT of fun! Thanks for sharing all the winning parlay and bet pictures using the content…it's awesome to open them and see what you put together!
November TSP Live BEGINS TOMORROW!! November subscriptions to TSP Live and the Financial Market Analytics (trading…stocks/options) content are NOW OPEN for signup….so…
If you are looking for expanded premium sports content, don't forget to check out TSP Live! Signup is at https://TSP.Live/tsp-live. Options ranging from 7 days, 1 month, 6 months, and up to 1 year are available. TSP Live Analytics members have access to analytics & content such as the TSP Live Radar, KB Consensus (32-13-3 last season…now 11-3 this season), Degenerate Club tables, the Oddsmaker's Report alerts (Book Positions 3-0 this year) and more (CLICK HERE FOR RECORDS)! It's the Sports Information Buffet…and you have a front row seat! For more details or to signup for TSP Live Analytics click here or visit TSP.Live/tsp-live.
The Financial Market Analytics (FMA) subscription is in its fourth year providing regular financial commentary, market analytics (including the new Path Predictor charts) and trade setups. FMA access is part of the All-Inclusive subscription, or can be purchased as a separate subscription each month. For more details, visit TSP.Live/fma.
As always thank you for your support through the premium sports and trading content! Your subscriptions support everything I do at The Sharp Plays (free & paid), expand the content and technology utilized, and support things important to TSP. I am continually grateful for your support! The Sharp Plays would not be here without you!
Lastly, don't forget about the TSP Telegram channels (Sports, Trading & Twitter)! For details on each channel and how to join them, visit https://thesharpplays.com/tsp-telegram-channel/.
Now let's get into this week's action…
---
Early Sharp Buy (4-4-1 for -0.4 units) – In this section of the newsletter I look for what wager is seeing the cleanest and largest sharp buy at this point in the week. The section is graded based on the result of the play here, however this play can be used for a few things. We have seen situations whereby the newsletter's early buy sees counter buying later in the week. These reverse buys have shown to be VERY STRONG and profitable to follow. So, keep the below game and wager in mind as the week goes along, even if you aren't interested in the action now.

The lone winner last week in the newsletter was Georgia Tech +11.5 as the early buy…and it brought this section back to .500. Let's get another one and get into the green! For the week ahead, the cleanest sharp buy at this point of the week is on USC +3.5 over Washington. Going to be a big game, we will see if the sharp money is right that it will go the way of USC +3.5!
---
Early Algorithm Look (5-4-0 for +0.6 units) – The section here is quite simple. I run my favorite NFL & NCAAF side & totals algorithms each week. I then post the play below that shows the most value out of the four programs.
Regression underway, but let's break it this week! The team the algorithm likes has been a tricky one. They had the bonehead clock management that cost them a win and then last week they let Virginia hang around in the game far too easily. The algorithm feels that Miami Florida is much better than it's performance has shown recently. The algorithm says Miami FL should be -7.5 and they are -4 this week against NC State…which gives us 3.5 points of value. The algorithm has been on the slide, let's see if Miami FL -4 can bring a win!
---
Don't forget to visit TheSharpPlays.shop for the latest in TSP couture! Profits will be donated to charity as follows…
100% of all profits from any Robin Hood Club related purchases (two t-shirts with "RHC4LIFE" on them) will be donated to St. Jude Children's Hospital on a monthly basis.
50% of all profits from all other merchandise (non-RHC t-shirt, both hats, both the TSP Pint Glass and TSP coffee mug) will be donated to a different charity each month.
I hope you enjoy the items and they add a little something fun to your wardrobe or home decor…while at the same time benefitting some great charities along the way! Who doesn't want to drink from their TSP Pint glass when they are celebrating the next big win…or wear that TSP Essential T-shirt on a big NFL Sunday?!?!
Enjoy and thanks for the support! – TheSharpPlays.shop
---
My Handicapping (5-4-0 for +0.6 units) – I provide the same disclaimer every year…I SUCK at handicapping. If it weren't for the information, tools and analytics that I can access and utilize, I would be like any old Joe. Thankfully, I have all those tools and assets which allow me to be a sports betting genius (we can all pretend…LOL)! However, for this section each week, the selection is just based on my handicapping of a game or price. I take pride in this section and want to end the season a winner! At a minimum, hopefully we have a few laughs.
Back to back losses with offensive inept teams. Let's try again with two teams I think will not be inept on offense this week! I am going with Buffalo and Cincinnati OVER 48.5. It's a simple breakdown here. The Bills defense has struggled with injuries and now is facing the resurgent Bengals offense. At the same time, Buffalo should have no problem picking apart a weak Bengals secondary. I do not know who wins, and I also do not know how anyone gets stopped in this game. I think we see 55 or more points here. I expect a fast paced and high scoring game here from beginning to end. Take the OVER 48.5 and let's grab it before it goes up any higher!
---
The Sharp Plays News & Reviews – The following falls more under the "News" category for this section. The topic is "how do bookmakers identify sharp bettors"…and with that information perhaps it can help you to hide your own +EV action.
The first method is identifying bettors who secure good CLV ("closing line value"). Closing line value simply means that you bet a price that got worse for your bet as time goes on. So, you bet Tampa -5 and they close -8, you got 3 points of "CLV". For the book to identify bettors who constantly beat them to the moves is a simple assessment. Any good book can search their database using simple book tools to see average CLV by bettor. Every bettor, just by dumb luck, is going to get CLV from time to time. The book knows this, but they have methods to search and see how many bettors consistently get CLV over a large sample size and thereby it is statistically unlikely to be just dumb luck. These high CLV bettors will be flagged as "sharp" in the book's system. Back in the day a human would have to run these assessments. Today, most books have bots who constantly monitor this activity and flag accounts for humans to then review.
The next method involves identifying bettors who have a positive ROI ("return on investment"). Pretty simple…who is winning money?? Again, there will be plenty of bettors who are profitable over a short period of time simply due to dumb luck…either minor or major. However, the book looks for bettors who, over a sample size of 200, 500, 1000+ bets are showing a positive ROI…and one which exceeds the expectation of variance (i.e. luck). Thereby, the book will see these bettors as grinding profits which requires varying levels of skill involved to achieve. Sure, some lucky bettors will get in the mix, but by expanding out to a 500 or 1000 bet sample size, the number of lucky bettors in that report is minuscule and negligible.
Win percentage is not used that much because winning 90% of your bets on average moneylines of -9500 is useless…it's all about ROI. It's why many handicappers will simply tout their performance as win percentage versus ROI when advertising. Joe Blow says "I am hitting over 60% in the NHL!! Don't miss my NHL Game of the Week!". What Joe doesn't tell you is the average price for one of his NHL bets is -155, which means at a 60% win percentage, our friend Mr. Blow is LOSING MONEY!
What else isn't used? How much money you bet! There is a common misconception that books only look at high dollar bettors. Absolutely not. Someone betting $10 can be a sharp bettor…they are just a sharp bettor who bets small. If someone betting $10 has a 6% ROI over 2000 bets…sorry folks…just because they bet $10 means nothing…that bettor is sharp with their action. They are also a great asset for the book because their action does nothing to the book's bottomline, but they provide the book valuable information.
There are a lot of metrics used to identify and assess the quality of sharp bettors, and to find them early on, but the top two are CLV and ROI.
Once the book and its bots have identified sharp bettors, a good book will then classify those sharp bettors into tiers. One book I work with has three tiers and they define them as (I am changing the tier names to protect the innocent, LOL)…
Tier A: The best of the best…these are the bettors that are not just good, but are so good they often defy statistics in terms of performance. Out of all the sharp bettors in the world, these are the Top 1%. The ROI is usually 7%+
Tier B: Very good and consistent bettors who grind profits year over year on a healthy sample size. ROI is usually 4-7%
Tier C: Good bettors, but much more grinding in performance with ROI's of 1-4%.
Every book will have different tiers and will have different qualifications for what they consider sharp. The above is how a good book will handle the assessment. Shitty and square books will often see someone open an account and go 3-0 and label them as sharp and cut them off. That's a joke and they end up cutting off a lot of long-term losers in the process.
A good book labels their sharp bettors because then they can design algorithms that if a Tier A bettor takes a bet on a price, the line will automatically move…thereby creating an neutral (i.e. no value on either side) price for that market and for the book to write bets on. The goal of a good book is for every price to provide neutral value on each side and the book will grind the vig. Notice I DID NOT say that the book's goal is an even market with 50/50 money on each side…that's bullshit. The goal is that each side is a neutral value at the price listed. Which means they could have 80% of the money on one side and 20% of the money on the other. If the bets are neutral values, the 80% side might win sometimes and the 20% side might win other times…but the book won't sweat when the 80% side wins. Why? If it is indeed a neutral value then the 80% side will win 50% of the time and the 20% side will win 50% of the time…which means the book makes its money on all that vig. It is why good books do not fear sharp action, but they use that sharp action to create neutral value pricing! At which point these books actually make MORE MONEY than those books which shun sharp bettors.
What pisses me off is when I see a book like DraftKings or especially those pussy shitheads at Will Hill shut off a sharp account at the first sign of success instead of using that information. I don't hate Will Hill because they shut off sharps (although that is pretty shitty), I hate Will Hill because they are a big book that can't see the forest for the trees. If WH would not be such chickenshits they would actually make MORE MONEY than they do today by taking in more volume and booking it at neutral values. Sad! I love seeing books like many of the offshores or perhaps the only good domestic book, Circa, treat bookmaking like the beautiful mathematical art form that it is!
---
My Two Cents – Thankfully The Sharp Plays content (free or paid) has never had a losing year in all its existence which dates back to 2011. I believe what has led to this success is simply the ability to constantly be evolving and constantly assessing the content to find ways to optimize and make it more efficient.
So far, 2023 has been THE MOST SUCCESSFUL year for The Sharp Plays content! Even if November and December completely suck…it will still be the most successful year given the performance so far. So, what changed? I don't mean to be rude, but I stopped listening to the requests of the audience and just did what I felt was right.
I love my audience…the lovers and the haters! The problem is, those vocal in the audience tend to be…well…degenerates. Don't take offense, I consider myself a degenerate too. However, there are degrees of degeneracy. There are those degenerates who need action every hour of every day across every sport going on…I'll call them the lunatics. Then there are those degenerates like myself…grind, bet smart, but we like a crazy bet from time to time to feed the degenerate juices…whether a parlay or firing 2-5 units on something just to get the blood flowing.
I appreciate my audience because all of you being out there allows me to engage in my absolute PASSION on a daily basis! THANK YOU! So, when someone out there had/has a request I tend to gladly fulfill that request…as a way to say thanks for following. Well, that can be a bad thing. By working to fulfill every request for The Sharp Plays content, the problem became that the lunatics were running the asylum. People with zero professional gambling or gambling industry experience were providing feedback on what they wanted to see for content…and then me as the happy go lucky idiot simply followed along and provided the content. I often compare The Sharp Plays content to the Sports Information Buffet. However, there are different types of buffets in this world…and some are pretty shitty! Listening to all the requests was seeing The Sharp Plays content become more Cracker Barrel…with its assortment of fried and heavy carb delicacies that any lunatic degenerate would gorge themselves on…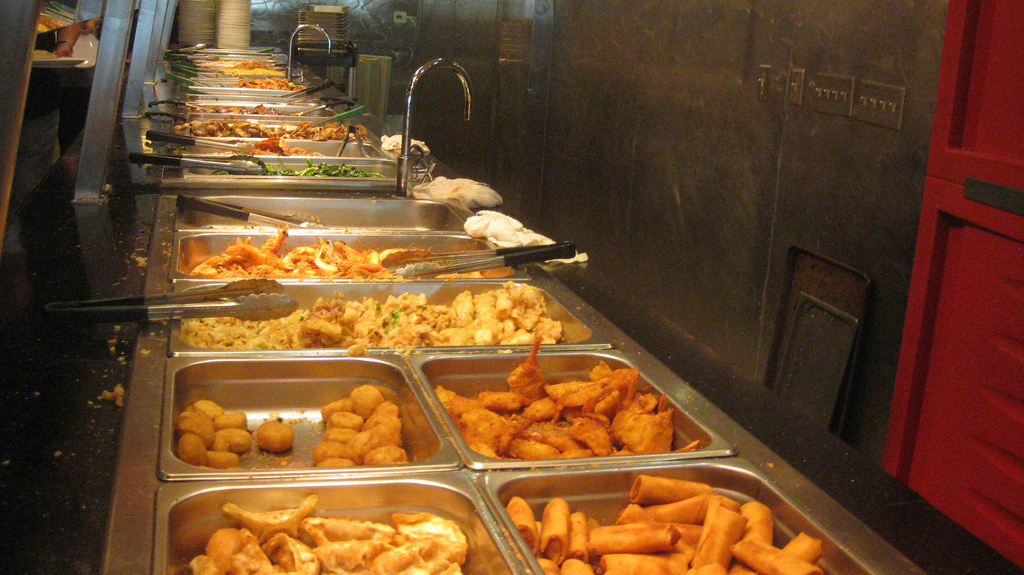 Versus the type of high-end, elite level of buffet that I desired and consider more commensurate for The Sharp Plays content and its brand…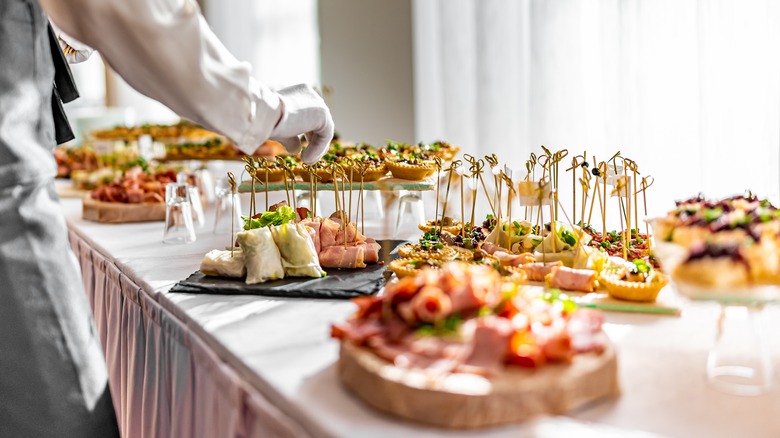 To get back to my goal of the high-end sports information buffet, toward the end of 2022, I developed a strategy to cut the fat, get to a setup I felt was right, block out all the noise…and get rid of a lot of bullshit rules and regulations for the content that I put on myself due to feedback from the audience.
As expected…it has worked. The changes began immediately on January 1st, 2023 and was not initially met positively by all when I launched the Degenerate Club Report, went with the "rated it's graded" method of what gets logged and what does not, dropping A LOT of different content, minimizing the paid content, etc. However, it didn't take long for the feedback of "this is the best ever" and "I love the changes", "whatever you did has worked", etc. to roll in at a rate I never expected.
I am not saying that every change then or in the future will be great…or appreciated by everyone. I accept that part. I understand everyone has their favorite type of content and if it changes or goes away that it is annoying. However, my loyalty is to the brand. I love all of you in the audience, but I realized I would rather have the highest quality content and a brand that resonates with high quality gambling content, but 10% of the audience I have now…than a bunch of fat and happy degenerates and a brand like the Cracker Barrel. Cracker Barrel makes people happy, but it isn't exactly known for fine dining. I would rather own The Mansion Estate Restaurant at the MGM Grand than any Cracker Barrel in the world. Try the caviar deviled eggs, they're DELICIOUS!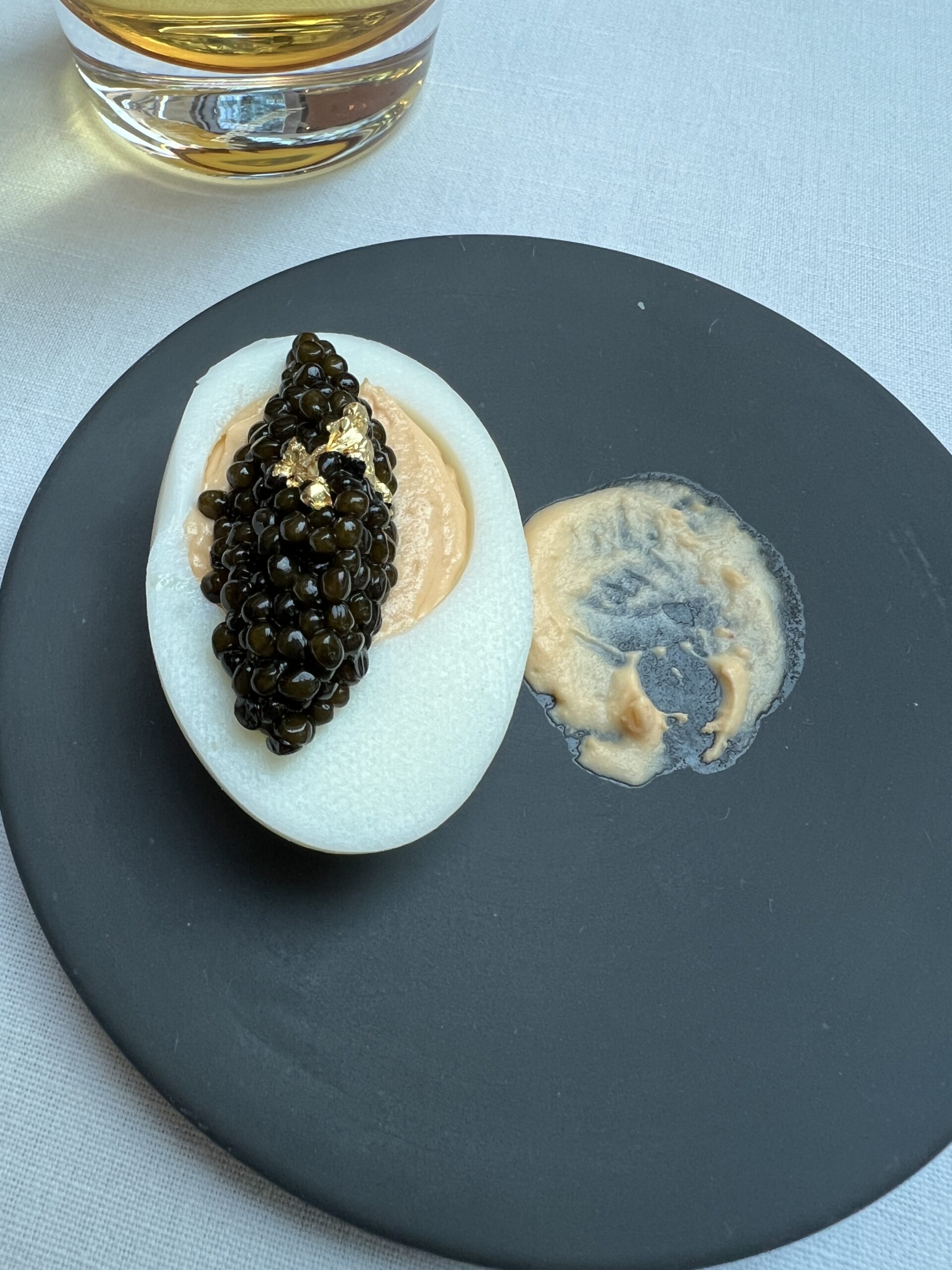 I know for most this is a boring topic, but just trust me on the content. I know it isn't easy, but trust me. I know you want me to report the dozens of low level Group Buys that occur each day, track dozens of known bettors and their action…with different known bettors for every sport…and discuss any content that comes along. If most of you had access to the wealth of information I do through two global books your heads would explode…and so would your bankrolls. Not because the information is bad, but you would bet FAR too much action in far too many directions and that is assuming you did not fall into an abyss of analysis paralysis due to all the information.
So, I realize many of you think you could handle the volume…but 95% of you could not. It took me YEARS and YEARS…and my betting Yoda ON AN ALMOST DAILY BASIS to teach me how to handle it. Let me use all that wisdom that was bestowed upon me and filter the content for you. Let me use that same experience to make the content delivery and tools of The Sharp Plays better. Let me use the wisdom to watch how the books evolve so I can keep The Sharp Plays evolving at an even faster rate. It means there will always be changes as we stay ahead in the game, but that's how the content stays profitable year over year. If history or this past year are any guide…"I know a thing or two because I have seen a thing or two." – Farmer's Insurance
That'll close out this week's newsletter for me! Thanks for giving the newsletter here a read today! Stay safe out there! I am always open to any feedback you may have. I might not listen to it, LOL, but I am open to it! 😉🤙🍀
Good luck in your action!
~ The Sharp Plays