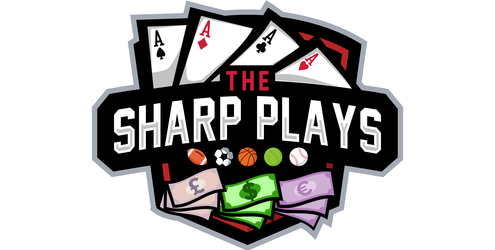 TSP LIVE SUBSCRIPTIONS AVAILABLE @ https://TSP.Live/tsp-live

The TSP Live subscriber tutorial is available at https://www.youtube.com/watch?v=uPvXLidUC9M
Recap & Week Ahead – We were back to a four team parlay ending with the final leg on Monday Night Football, and Buffalo just could not get it done! Would have made for a lovely weekend to pickup 7.3 units!
Good football season, but a couple let down the past two weeks. Only two sharp alerts the last two weeks, so that has allowed us to weather the storm rather well in terms of alert content. Last week there was a Group Buy and this week there was a TSP Live Radar 74+ angle. Both of which lost. However, in previous weeks we typically see 2-4 TSP Live alerts per day, so this is a big change of pace. The goal of this is to keep tight when it is cold and play loose when it is hot.
If you are looking for expanded premium sports content, don't forget to check out TSP Live! Signup is at https://TSP.Live/tsp-live. Options ranging from 7 days, 1 month, 6 months, and up to 1 year are available. TSP Live Analytics members have access to analytics & content such as the TSP Live Radar, KB Consensus (32-13-3 last season…now 11-3 this season), Degenerate Club tables, the Oddsmaker's Report alerts (Book Positions 3-0 this year) and more (CLICK HERE FOR RECORDS)! It's the Sports Information Buffet…and you have a front row seat! For more details or to signup for TSP Live Analytics click here or visit TSP.Live/tsp-live.
The Financial Market Analytics (FMA) subscription is in its fourth year providing regular financial commentary, market analytics (including the new Path Predictor charts) and trade setups. FMA access is part of the All-Inclusive subscription, or can be purchased as a separate subscription each month. For more details, visit TSP.Live/fma.
As always thank you for your support through the premium sports and trading content! Your subscriptions support everything I do at The Sharp Plays (free & paid), expand the content and technology utilized, and support things important to TSP. I am continually grateful for your support! The Sharp Plays would not be here without you!
Lastly, don't forget about the TSP Telegram channels (Sports, Trading & Twitter)! For details on each channel and how to join them, visit https://thesharpplays.com/tsp-telegram-channel/.
Now let's get into this week's action…
---
Early Sharp Buy (4-6-1 for -1.5 units) – In this section of the newsletter I look for what wager is seeing the cleanest and largest sharp buy at this point in the week. The section is graded based on the result of the play here, however this play can be used for a few things. We have seen situations whereby the newsletter's early buy sees counter buying later in the week. These reverse buys have shown to be VERY STRONG and profitable to follow. So, keep the below game and wager in mind as the week goes along, even if you aren't interested in the action now.

For the week ahead, and we need a good winner, the Early Sharp Buy is Appalachian St +9 over James Madison. Sharp money hit +10.5 down to and including the +9. So, your Early Sharp Buy is App St +9!
---
Early Algorithm Look (5-6-0 for -1.6 units) – The section here is quite simple. I run my favorite NFL & NCAAF side & totals algorithms each week. I then post the play below that shows the most value out of the four programs.
The algorithm needs a win just like the Early Sharp Buy. The algorithm is showing as the top value…Denver/Minnesota OVER 43.5. The algorithm calculates this total should be 48.5 and we are only at 43.5. The problem is prime time games in the NFL have seen mostly UNDERs this year. So, taking an OVER is a concern and likely why there is value to the OVER. The question is just whether we can get the OVER or not! Hopefully a lot of points on Sunday Night Football!
---
Don't forget to visit TheSharpPlays.shop for the latest in TSP couture! Profits will be donated to charity as follows…
100% of all profits from any Robin Hood Club related purchases (two t-shirts with "RHC4LIFE" on them) will be donated to St. Jude Children's Hospital on a monthly basis.
50% of all profits from all other merchandise (non-RHC t-shirt, both hats, both the TSP Pint Glass and TSP coffee mug) will be donated to a different charity each month.
I hope you enjoy the items and they add a little something fun to your wardrobe or home decor…while at the same time benefitting some great charities along the way! Who doesn't want to drink from their TSP Pint glass when they are celebrating the next big win…or wear that TSP Essential T-shirt on a big NFL Sunday?!?!
Enjoy and thanks for the support! – TheSharpPlays.shop
---
My Handicapping (6-5-0 for +0.5 units) – I provide the same disclaimer every year…I SUCK at handicapping. If it weren't for the information, tools and analytics that I can access and utilize, I would be like any old Joe. Thankfully, I have all those tools and assets which allow me to be a sports betting genius (we can all pretend…LOL)! However, for this section each week, the selection is just based on my handicapping of a game or price. I take pride in this section and want to end the season a winner! At a minimum, hopefully we have a few laughs.
Who would have thought the winning section for the TSP Newsletter would be my handicapping! Thanks to Houston that was the case this past week. Let's go for another winner this week.
I hate to go back to the well on a team but I love when a team makes a dramatic change during the season. The change can often lead to a big boost in performance that we have not seen before. Look at the Raiders this season! My initial thought for my pick this week was the LA Rams, but then the Bills fired their offensive coordinator and that is always a great spark for a team with so many weapons on offense. They now have a chance to come out and show that it really was Ken Dorsey after all. How do they do that? By coming out strong against the NY Jets…a team that upset them in Week #1 and embarrassed them on Monday Night Football. When Rodgers went down, the vaunted Bills were taken out by little old Zach Wilson. I expect the Bills to come out strong in front of a pissed off home crowd. I do not know how the game will go, but I do like the Bills to win the 1st Quarter. Some books don't have 1st Quarter up yet, but those that do seem to have it at the -2.5 (-117) area. That price is specifically from Bookmaker. So, I am going to grab Buffalo -2.5 (-117) for the 1st Quarter!
---
The Sharp Plays News & Reviews – Don't miss the latest episodes of the "Go Fast And Win" podcast powered by The Sharp Plays! Also, be sure to visit GoFastAndWin.com on a daily basis to view the Free Analytics that went live today. Just click the "Analytics" link in the website menu or the "Free Analytics" link on the drop down and view the new tables and content! Thanks for checking it out!
---
My Two Cents – I'll do a venting here for this week's edition of the newsletter. On Sunday morning I received the following message…
"Youre going to lose, and thats fine. But its pretty frustrating that you can never just say yeah that sucked we took it on the chin….last week we got smoked all week. Horrible week. Yeah it followed an incredible week, but last week was miserable and you just shrug it off. Yesterday there were two alerts issued that lost by a combined like 100 points, not great to see you preach bankroll management. Same way we wanna see you gloat on huge days, we just want to see some acknowledgement of the shit."
The problem here is I actually like the person who sent the message. A long-time follower, usually positive person, but I get that he was just having a moment of some sort. So, I hope he can take what I am about to say as not personal to him, but just this general idea. If he takes it personal, well so be it. However, I occasionally get a person here and there with this same point (the term "point" used loosely). Point being that I am not properly amplifying a losing day somehow. Out of all the followers, there are two people who I know will bitch about this sort of thing. One of them has the name "Joe" in their username on X, and I am sure the person this weekend is a friend of "Joe's" because usually this message would come from him…and the wording is almost identical to what he would say.
Anyway, here's what I am going to point to for messages like this and it comes down to one key line of what he says…"last week was miserable and you just shrug it off." To this person it's a bad thing that I shrugged off a losing week in a message to subscribers. To me, that's how you are supposed to gamble! You celebrate the wins and you move right past the losses. If you can't move past the losses then it means you are getting caught up in your emotions and as I said in yesterday's episode of Go Fast And Win (visit GoFastAndWin.com)…if you can't control your emotions when gambling then you might as well burn your money…it will last longer.
Oh and when I say you move past the losses, I don't mean they aren't acknowledged in some way. I do that on Telegram every morning…and all rated content is logged and record at TheSharpPlays.com. I'll get back to this in a sec.
Another thing I take issue with is he's right that two TSP Live alerts lost, but he leaves out a key point on one of those two alerts. One of those two alerts discussed a group buy on South Alabama HOWEVER, in that alert I specifically stated…"I am not grading this because the market price moved to -15 and that's a little too far. Given sharps have struggled last week and that ODU play (which was the other alert…a TSP Live 74+ reading that lost), no reason to bet or chase bad prices." So, I reported the information to keep people informed on the action in the markets and from this group, but specifically said I would not be grading it because we would be chasing bad prices and at a time when sharps struggled to begin with.
Which seems to show that this person likely blind followed all content (big and small), did not heed the warnings throughout the day in TSP Live (TSP Live Memo and the above referenced Oddsmaker's Report), then when this person lost, instead of perhaps feeling they were too aggressive…they want to take their frustration out on me by pointing out that I did recap things in a depressing enough manner for them. A manner to fully project the emotion of their performance.
I would understand if he felt I was shrugging off the losses in front of non-subscribers, people who don't know the actual content that went out. Thereby I am pulling some sort of boiler room level of promotion. However, below was the message Sunday morning on Telegram (which is a public channel and free for anyone to follow…and the channel every TSP Live subscriber follows as well…https://t.me/tsplive)…
"Yesterday saw the Algorithm Selections go 2-1, Book Needs (all Low Level) went 1-2, TSP Live Radar saw the 60-64 readings go 0-1, the 65-73 readings go 3-3 and the 74+ readings go 0-1. The good news is our parlay went 2-0, so we have two remaining legs in the NFL to complete it. Let's keep that rolling! The Degenerate parlay for 0.15 units went down. The only TSP Live alert yesterday was the 74+ reading on the TSP Live Radar. Keeping it tight when the markets aren't favorable and loose when they are favorable."
The above is literally EVER SINGLE BIT OF GRADED CONTENT IN TSP LIVE and that is something I post every day. Was I supposed to say "I won't be having content today because I am too busy crying and I hope all of you will spend the day crying with me. Yesterday was a betting apocalypse…because it surely was not."
If you are concerned that someone reading that would see that as some epic winning day then you should stop being concerned for idiots. Anyone too stupid to not be able to read and see the performance for themselves…and you need me to somehow further highlight that it was a losing day…then perhaps the problem isn't me…but you and your emotions…or the moron who can't read…but has decided to gamble material amounts of money. Don't be so emotional…it'll destroy you as a gambler because you will undoubtedly be betting with emotion and not rational thought. Oh and don't waste your emotion on me, I don't care. You're an adult…if you can't handle this business then get out of it!
Yes, when we win, people like to celebrate the wins A LOT…and I will always celebrate and emphasize the wins because that's why we gamble…the rush of the big win! It's important to burn the wins in your head because those memories are important for the next losing streak…so I make sure to celebrate them with the caveat of "remember this, you will need it in the future." Those memories are what will keep you disciplined and patient for the next big win. If you can't move past the losses and immediately use those losses for educational value, which is what I did on Sunday morning in TSP Live (Legal Pad), you are doomed. Instead of holding one another and crying, I took the time and space in TSP Live to discuss minimizing action and playing tight in cold runs…along with my personal strategy as to how I was approaching Sunday's action. You know…something that will actually help people in their gambling versus the "let's all get together and cry" level of recap that this person needed to see.
I say it all the time, I am open to feedback as to how I can make the content better. If your feedback is about me as a person, how I can make the recaps better, how I can make how I comment or talk about things better, or anything that does not increase the performance of the content…don't waste your time sending it or my time reading it. I do not care! I am who I am…and nobody is changing that at this point in my life. I would be the first to admit I am a blunt person…and most people can't handle that and/or take it as rude. So be it!
There are people who hate what I do…and that's fine with me. Tonight I will go down and watch some TV, after having a lovely dinner of crepes. Tomorrow I get to wake in my bed, in my home and do something I love every day…assess the sports betting markets. Whether I do that by myself or with an audience of all of you, does not matter…I am living my best life either way. With the audience is more fun, but I'll make it just fine if one day none of you were there either! Don't worry, I'll miss you! LOL!
I am the Tom Brady of gambling content…the GOAT! I am arrogant and pompous because I know I am one of the best around. Do I win all the time…of course not, but I am not like the haters and think losses make me deficient. I know I will have losses, sometimes a lot of them…but I will always have more wins. It's why I can shrug off the losses, because I know there will be wins ahead. I have not had a losing year of gambling since 2002! I don't care if you believe me or not because I know it is true and I get to be the one living the life where it is true. If none of you were here…I would still profit beautifully off my content and information…like I have done for years and for years prior to even being a part of The Sharp Plays. I realize that I have a skill, one that has been honed over DECADES of success and failures. It's something that if I was thrown in a Turkish prison for 10 years I could come out and still be who I am…still making money betting sports and right back to where I am today in life and lifestyle.
Being a skilled gambler is a unique thing. It's like a super power. Not everyone can be one. It takes a lot. Some feel if I don't win every week or every bet that I am somehow a loser. You can believe that, but I never will. All I have to do is look at my surroundings every day to realize I am a winner!
So, if you think your feedback about me as a person or the way I operate The Sharp Plays content is something I care about…you have misread me. I reply to every legitimate message that comes in out of respect for the time you put into your message. However, please do not mistake my reply as respect for you or the content of your message…merely the time you dedicated to it. Time is finite, so given you took time to message, I will take the time to reply…nothing more. Time is precious and the above is probably why I love the haters so much. You have these people that dedicate hours every day to monitoring every bit of content I put out and every thing I do…so they can hate it! LOL! The fact I can trigger someone in that way…that they would waste their time hating me is just AWESOME! It's one of those things that me in all my arrogance can sit back and laugh. This person thinks I give a shit about their message when really I love every message because it just shows they are dedicating so much time to me. I am in their head rent free…24/7/365!
That'll close out this week's newsletter for me! Thanks for giving the newsletter here a read today! Stay safe out there! I am always open to any feedback you may have. I might not listen to it, LOL, but I am open to it! 😉🤙🍀
Good luck in your action!
~ The Sharp Plays