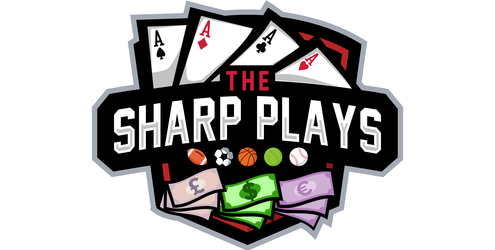 TSP LIVE SUBSCRIPTIONS AVAILABLE @ https://TSP.Live/tsp-live

The TSP Live subscriber tutorial is available at https://www.youtube.com/watch?v=uPvXLidUC9M
Recap & Week Ahead – The weekend was pretty slow on Saturday. The only TSP Live Analytics alert for NCAAF was a medium Book Need on Miami FL…which lost. On Sunday and Monday, the teaser and parlay split out for breakeven, the Public Prop Fades split out for breakeven, the Group Buy went down on New England in one of the most epic bad beats in a while, but the KB Consensus got the win with Cincinnati to move those to 10-2 this season! Nice run going with the KB Consensus for the current season and that's coming off a 32-13-3 performance last season!
Overall, the football season has been a positive performer and I look forward to that continuing this week. Some news regarding betting content is that The Sharp Plays rollovers on Twitter/X (Twitter.com/TheSharpPlays) will get more tactical than before. While rollovers are up double digit units this year, despite only risking 0.10 units per rollover, I wanted to enhance an already strong performance and ROI. Keep an eye on Twitter/X for more rollover action! Are you looking for in-depth analysis and deeper analytics access?!?! Check out TSP Live…
October TSP Live and the football season as a whole are rolling along, don't miss more of the action! If you are looking for expanded premium sports content, don't forget to check out TSP Live! Signup is at https://TSP.Live/tsp-live. Options ranging from 7 days, 1 month, 6 months, and up to 1 year are available. TSP Live Analytics members have access to analytics & content such as the TSP Live Radar, KB Consensus (32-13-3 last season…now 10-2 this season), Degenerate Club tables, the Oddsmaker's Report alerts and more (CLICK HERE FOR RECORDS)! It's the Sports Information Buffet…and you have a front row seat! For more details or to signup for TSP Live Analytics click here or visit TSP.Live/tsp-live.
The Financial Market Analytics (FMA) subscription is in its fourth year providing regular financial commentary, market analytics (including the new Path Predictor charts) and trade setups. FMA access is part of the All-Inclusive subscription, or can be purchased as a separate subscription each month. For more details, visit TSP.Live/fma.
As always thank you for your support through the premium sports and trading content! Your subscriptions support everything I do at The Sharp Plays (free & paid), expand the content and technology utilized, and support things important to TSP. I am continually grateful for your support! The Sharp Plays would not be here without you!
Lastly, don't forget about the TSP Telegram channels (Sports, Trading & Twitter)! For details on each channel and how to join them, visit https://thesharpplays.com/tsp-telegram-channel/.
Now let's get into this week's action…
---
Early Sharp Buy (3-4-0 for -1.4 units) – In this section of the newsletter I look for what wager is seeing the cleanest and largest sharp buy at this point in the week. The section is graded based on the result of the play here, however this play can be used for a few things. We have seen situations whereby the newsletter's early buy sees counter buying later in the week. These reverse buys have shown to be VERY STRONG and profitable to follow. So, keep the below game and wager in mind as the week goes along, even if you aren't interested in the action now.

Carolina opened the game well and then became Carolina once again! Early Buys have not gotten their run, but perhaps this is the week. Where's the early action headed this week? For the week ahead, the Early Sharp Buy is Connecticut +2.5 (-105). I would look to buy this to UConn +3 (-120). It's one of those games that doesn't catch the eye of most, but it appears sharp money sees something here. Let's GO UCONN!!
---
Early Algorithm Look (5-2-0 for +2.8 units) – The section here is quite simple. I run my favorite NFL & NCAAF side & totals algorithms each week. I then post the play below that shows the most value out of the four programs.
No luck from Texas Tech last week. For the week ahead the algorithm is showing value on Texas Tech -4.5 once again. LOL! Oh boy! The algorithm calculates that Texas Tech should be -6.5 over BYU and they are "only" -4.5. So, this gives us two points of value. It is likely Texas Tech is an undervalued team and then the past week's results further increased that undervaluing which is why we see value once again on the Red Raiders. Early Algorithm Look is Texas Tech -4.5!
---
My Handicapping (4-2-0 for +1.8 units) – I provide the same disclaimer every year…I SUCK at handicapping. If it weren't for the information, tools and analytics that I can access and utilize, I would be like any old Joe. Thankfully, I have all those tools and assets which allow me to be a sports betting genius (we can all pretend…LOL)! However, for this section each week, the selection is just based on my handicapping of a game or price. I take pride in this section and want to end the season a winner! At a minimum, hopefully we have a few laughs.
Kicking ass and taking names!! LOL! Now 5-2 on the season thanks to the Texans and hopefully bring that record to 6-2! I want to clinch a winning season long before the end of the season, so let's keep running. Where am I going this week to move closer to clinching that winning season? I am going with the Saints -1 over Jacksonville. I was waiting for this one to drop on the Trevor Lawrence news and thankfully it did from the -3 that was hanging yesterday. I think Lawrence will not be operating perfectly given his injury and I think the market still doesn't realize how good the Saints team happens to be. Are they a great team, no, but the Saints are better than they have been and the Jags are getting a little overrated based on their recent run. I think this week the travel finally catches up with them and I like New Orleans -1 to get the win!
---
The Sharp Plays News & Reviews – I appreciate all the positives responses on my travel reviews. Glad many of you have enjoyed reading them as much as I enjoyed putting them together! For this week, I don't have a review but some TSP news to share.
It's been a long-time request of The Sharp Plays audience…and it has finally come to fruition…TSP accessories & apparel. In the off-season I put together a little selection of items and depending on the response will potentially expand further in the future. For now, only 7 items available for purchase at The Sharp Plays store. To check out the store visit TheSharpPlays.shop or click the "Store" links in either TheSharpPlays.com or TSP.Live website menus.
With regard to the items, portion of all profits will be donated to charity as follows…
100% of all profits from any Robin Hood Club related purchases (two t-shirts with "RHC4LIFE" on them) will be donated to St. Jude Children's Hospital on a monthly basis.
50% of all profits from all other merchandise (non-RHC t-shirt, both hats, both the TSP Pint Glass and TSP coffee mug) will be donated to a different charity each month.
I hope you enjoy the items and they add a little something fun to your wardrobe or home decor…while at the same time benefitting some great charities along the way! Who doesn't want to drink from their TSP Pint glass when they are celebrating the next big win…or wear that TSP Essential T-shirt on a big NFL Sunday?!?! LOL!
Enjoy and thanks for the support! – TheSharpPlays.shop
---
My Two Cents – I am not big on change. I like a set routine, set patterns, the same clothes, etc. The lack of interest in change can sometimes create a conflict within me when I make changes to The Sharp Plays content. However, my desire to evolve and always make things better for you, the audience and subscribers, allows me to easily put aside my anxiety on making changes. I also know that if I don't change when it comes to how I look at and analyze the betting markets that I will become obsolete in this industry…and that's worse than any change.
So, I know it can be difficult to keep up with everything that goes on at The Sharp Plays. However, in the past year I have tried to streamline things more. Instead of all the content I would release on Twitter, Telegram, and in TSP Live…the content has tightened up a lot.
You may not remember but rewind two years and I covered multiple sharp buys on Telegram and Twitter each day delivered by bot, I covered commentary on the action, known bettor alerts, are more. The content performed over the long-haul as the records archives on TheSharpPlays.com show, but it was a lot of content and it was difficult for many to keep up with. It was a pain in the ass to grade and log it all each day too. The time necessary was taking away time from actually generating content…which is what The Sharp Plays is all about!
Fast forward to today and Twitter/X is basically the public concentrations, announcements about The Sharp Plays, pizza props, rollovers, and market news/commentary about interesting action, fishy lines or sharp activity. I like to think the content has cleaned up a lot, is easier to follow and still provides good insight into the market action and wagers each day. I plan to tighten this up a little further with the "Rollover Portfolio" I discussed this morning (https://x.com/TheSharpPlays/status/1714334804869534148?s=20). You will see that this week and hopefully thanks to a rollover win tonight! People like unit rated content and good information, and the new Rollover Portfolio content will be a great way to provide and track it.
Want more commentary and deeper dives into the markets. The Telegram channel (https://t.me/tsplive) has begun discussing more betting market information in the past week. Something which will be expanding tomorrow as I begin to provide a morning "Telegram Sports" update to the channel (public access…no subscription needed). It'll be a similar bit of content to the Telegram Trading alert you find on the trading channel (https://t.me/tspfma) each trading day. The Telegram Sports update will take what was my previous TSP Live morning commentary and put it right in the Telegram channel. Doing so will allow me to tighten up the TSP Live content and text to just the important stuff by removing the general commentary and broad strokes for the day ahead.
The addition of the Legal Pad, in conjunction with the TSP Live Analytics tables, various TSP Live alerts, and the Degenerate Club tables seems to be a nice assortment of content for subscribers, but I will admit…it doesn't quite feel right yet. I mean, it has performed well and the Legal Pad has gotten solid reviews, but I still think the layout of the content is a little disjointed. So, I am working on some new ideas to tighten things up.
People often think The Sharp Plays has 5 or 10 employees who handle website and social media content…nope…just me. I do have a contracted team that handles the nuts and bolts of programing and operations, and another who handles support, but content generation is all me. I have operated The Sharp Plays on a regular basis on Twitter since 2011. However, it wasn't until late 2018 that I began providing multiple bits of daily content and that content grew exponentially in early 2019. Since then I have never had a day without posting new content for The Sharp Plays on Twitter. Not a single day away from all of you…my beloved audience. I know the time and effort is appreciated, and I do thank you for giving me a reason to do it! However, the risk of burnout is real. In a business that runs 24/7/365, it is tough to ever disconnect…especially when I am a big believer in over delivering for those who support TSP. There are a multitude of handicappers out there who charge from $199 to $399 and up for a month of their selections. Mind you, these are not necessarily winning handicappers as most handicappers have been shown to lose long-term…but still…those are their prices…and people clearly pay it. The best part is all they provide to you for this monthly fee is the following on a daily basis…
3 units on Tampa Bay -5
1 unit on LA Chargers -18
Opinion on Detroit +7, Dallas -5
…and that's it…for your $199 or more per month. No analysis, just the plays and then they are out for the day. At The Sharp Plays, I like to think you get 10x the information and content for at least $40 less per month…sometimes much less than some of these guys who charge $399 or more. I like to overdeliver for subscribers. Don't believe me, give one of these various handicappers a shot for a month and I will talk to you about it when you return to The Sharp Plays. LOL!
Anyway, why am I bringing this up? Is it to raise prices? Nope. Is it to show you how awesome I am? Yes. No. The real reason is basically to let you know what usually goes on in this industry (very little) compared to what I do. Which is to then open to door to discuss with you why I am changing things from time to time…
To stay ahead of the evolution the books are constantly undertaking.

To avoid getting burned out on the 24/7/365 operation that is the gambling business.
I don't get many complaints based on the size of the audience or subscriber base. However, there are always one or two…but that's not why I am bringing this up. It's not to address complaints. As someone who understand the issues with change, I feel you! I understand that when the content is the Degenerate Club Report for 8 months and then one day gives way to the TSP Legal Pad, that the change can drive you crazy…perhaps…for some.
If you get agitated by changes…because yes, some minor changes are likely ahead to continue to tighten things up, including the Telegram Sports update that I discussed above…just know I am not doing it to torture you.
First, if I am not evolving then eventually the books will just pass us by. The sports gambling landscape is littered with the bodies of people who once were successful professional bettors, but who did not change and the business crushed them. So, it is important that I am always looking for a new edge or angle on the markets. It is essential and this will never change for as long as I am doing The Sharp Plays…which I plan to be a long time because I love this stuff so much!
Second, and I talk about this all the time, it is essential to take some time away from gambling 24/7. Every week you should find one day where the content is light or the angles unexciting and take a step away. Go do something else…anything else. Take the family to Top Golf…go play some video games with the kids, walk the mall, read a book (I am still working through the Billy Walters book due to lack of time to fully complete it, LOL), whatever. Just don't get involved in gambling. Let your mind and body recharge from the stresses of gambling…you will be a lot happier for it.
As the content generator for The Sharp Plays, it is easy to get burned out by the nature of this business. So, the changes also have the goal of making TSP easy to manage and update…not to torture you or to change for change sake. If I am burned out then the content will suffer…and I never want that to happen. As such, I want a setup that I can update quickly and easily, manage quickly and easily…WHILE PROVIDING EVEN BETTER QUALITY OF CONTENT…AND THE SAME OR BETTER PERFORMANCE! At the end of the day the best content with the highest level of performance is the goal.
So, I appreciate your patience as I tweak and adjust things this football season. I hope to have a couple more adjustments completed this week. Despite the concern that changes bring, hopefully as you saw recently, the core of The Sharp Plays has not changed…and those angles that everyone loves like Group Buys, Book Positions and KB Consensus are here to stay…for now and until one or more of those angles becomes obsolete…then it's time to find the next big angle to bet!
That'll close out this week's newsletter for me! Thanks for giving the newsletter here a read today! Stay safe out there! I am always open to any feedback you may have. I might not listen to it, LOL, but I am open to it! 😉🤙🍀
Good luck in your action!
~ The Sharp Plays