NOVEMBER TSP LIVE SUBSCRIPTIONS ARE OPEN @ https://TSP.Live/tsp-live
Recap & Week Ahead – Can you believe we are already transitioning from NCAAF to NCAAB. I mean it seems like the season started yesterday, but here we are with only three weeks of NCAAF to go and then it is the bowls! Hell, Thanksgiving is basically two weeks away! The big news over the past week is the MLB season concluded as a winner! It was not easy and the MLB sharp content was decently negative this season, but it made quite the run at the end of the season AND cashed the Astros +1400 on a futures ticket to end with a decent chunk of profits. A losing season was avoided! Speaking of futures, hopefully you caught the NCAAB futures report which was published this week.
If you missed the NCAAB futures report, be sure to check it out at https://TheSharpPlays.com/2022-23-ncaab-futures-report/. The Sharp Plays futures reports have cashed the winners for NBA, NCAAB, NCAAF and NFL this season! Don't miss cashing another GREAT futures wager!
If you are looking for expanded sports content, don't forget to check out TSP Live! Signup at https://TSP.Live/tsp-live. Options ranging from 7 days up to 1 year are available. TSP Live Analytics members have access to analytics & content such as the TSP Live Radar, KB Consensus (24-8-3 on the season), the Oddsmaker's Report, the new In-Play Pricing analytic and more (CLICK HERE FOR RECORDS)! On top of daily analytics access, TSP Live members get access to TSP Live Insider…which provides discussion of strategy, early sharp buys, the occasional exotic (teaser/parlay/rollover) and more! It's the Sports Information Buffet…and you have a front row seat! For more details or to signup for TSP Live Analytics click here or visit TSP.Live/tsp-live.
Quality TSP content doesn't end with sports either! The Financial Market Analytics (FMA) subscription is chugging along in its third year, another profitable one, with the FMA Spotlight collecting cumulative returns in 2022 of +37.0% using passive targets and +67.0% using aggressive targets! FMA access is part of the All-Inclusive subscription, or can be purchased as a separate subscription each month. To signup or for more details, visit TSP.Live/fma.
As always thank you for your support on the paid content! Your paid content purchases that support everything I do at The Sharp Plays (free & paid), expands the content and technology utilized, and supports things important to me. I am continually grateful for your support! I would not be here without you.
Lastly, don't forget about the TSP Telegram channels (Sports, Trading & Twitter)! For details on each channel and how to join them, visit https://thesharpplays.com/tsp-telegram-channel/.
Now let's get into this week's action…
---
Early Sharp Buy (6-4-0 for +1.6 units) – In this section of the newsletter I look for what play is seeing the cleanest and largest sharp buy at this point in the week. The section is graded based on the result of the play here, however this play can be used for a few things. We have seen situations whereby the newsletter's early buy sees counter buying later in the week. These reverse buys have shown to be a VERY STRONG and profitable to follow. So, keep the below game in mind as the week goes along.
The Early Sharp Buy won last week on Georgia. The game ended a little sweaty, but Georgia controlled the game pretty much the entire way. What is the Early Sharp Buy for this week? Sharp money is grabbing Texas Tech -3.5 over Kansas. Kansas is the hot team after dominating Oklahoma St this past week. On the other hand Texas Tech is 0-2 SU and ATS in their L2 games. So, this could easily be a situation where Kansas is getting too much perception value and Texas Tech isn't getting enough…hence the buy on Texas Tech. Early Sharp Buy is Texas Tech -3.5!
---
Early Algorithm Look (8-2-0 for +5.8 units) – The section here is quite simple. I run my favorite NFL & NCAAF side algorithms and my favorite NFL & NCAAF totals algorithms each week. I then post the play showing the most value here.
Algorithm is ROLLING this season after cashing with Pitt this past week! Here's to the run continuing. What does the algorithm like for the week ahead? The algorithm is showing value on Duke/Virginia Tech UN49.5. The algorithm predicts a final score of Duke 26 and Virginia Tech 14. It points to a Duke cover, but based on the -9.5 spread, it is only showing 2.5 points of value. So, I tend to like 3 points minimum…unless there are other factors…but there aren't in this case. However, the algorithm is showing totals points of 40 against a current total of 49.5. It gives me 9.5 points of value on what will likely be a very scary UNDER! Algorithm play this week is Duke/Virginia Tech UN49.5!
---
My Handicapping (4-6-0 for -2.8 units) – I SUCK…good thing is that I am not alone in sucking…so does Kyler Murray and the Arizona Cardinals. Which means given how pathetic they looked, I would almost guarantee they win and cover against the Rams in LA this week. Mark my words…or not…but it would be a fun topic of conversation if it happened. The Cardinals are not the My Handicapping Game of the Year of the Week this week. Instead, I will go elsewhere. Just something to watch!
I am going with Detroit +3. Now, I normally would buy this up but I am getting +3 at -116. Buying it to +3.5 would take me to -139 at Pinnacle. Too much. I'll ride with just the +3. Why am I taking Detroit? I think the books are trying to suck money in on Chicago, which the public is gladly providing in droves. By offering this at -2.5 at several top outlets the public can't get enough. Volume is low, that's why this isn't showing up on the analytics, but ALL (OK, 93% and 90% between the two offshore books I can look in on) of the money so far in this market is on Chicago. It will mean Detroit will likely be a Book Need to some extent. The question is how big. So, if some books are still hanging this at -2.5 for Chicago…why??? Given money is pouring in on the Bears, why not move to -3 like everyone else. Could it be they want to suck in all that Bears money?!?!? To me, it is because the real value is on Detroit. The books know it and they are trying to book a lot of -EV dollars on Chicago.
Detroit has a solid offense. By the numbers, Detroit is much better than Chicago on offense. Sure, the Chicago offense is better than last year, but they are hardly the 1999 St. Louis Rams either! Where Detroit sucks is on defense…but the good news is Chicago is only five spots higher based on my metrics. Everyone and their mother saw Chicago put up a good fight against a decently regarded Dolphins team this week. The Chicago performance is giving the Bears a lot of public betting "street cred". Sure, everyone also saw Detroit beat Green Bay, but most people are not giving Detroit credit for that win. Rather the narrative on the Detroit win is just people saying Rodgers and the Packers suck…which is also true. So, it's not that Detroit is decent and won, but the Packers blow and lost.
The setup is giving Detroit good value this week and I am going to gobble up all that value. I am on Detroit +3 as my Bounceback Game of the Year of the Week! Need to get a win for this section to get back on the right track. Come on Lions!!!
---
My Two Cents – Robin Hood is making a comeback…wait…slow your roll…let me break it down first! I was back and forth on a few topics for this week's "My Two Cents", but one thing had been on my mind regularly over the past week. So, I thought I would go with it…it just felt right. I think it is important to first say that I fail…A LOT! If you are going to "dare greatly" you have to be prepared that failure will be right there more often than not. However, when you dare greatly and succeed, it is like finally cashing that 10 team parlay…it erases years of failures and provides a juicy return on top…making you think your genius has finally been rewarded! My favorite quote on the topic of failure is from Teddy Roosevelt ("The Man In The Arena")…
"It is not the critic who counts; not the man who points out how the strong man stumbles, or where the doer of deeds could have done them better. The credit belongs to the man who is actually in the arena, whose face is marred by dust and sweat and blood; who strives valiantly; who errs, who comes short again and again, because there is no effort without error and shortcoming; but who does actually strive to do the deeds; who knows great enthusiasms, the great devotions; who spends himself in a worthy cause; who at the best knows in the end the triumph of high achievement, and who at the worst, if he fails, at least fails while daring greatly, so that his place shall never be with those cold and timid souls who neither know victory nor defeat." – T. Roosevelt
What I consider my greatest failure here at The Sharp Plays is the Robin Hood Club. Funny enough, even with the failure I am about to discuss, Robin Hood Selections actually still ended with a net a profit over their lifetime of +2.6 units…it's just the way they went out was quite epically tragic…a 19+ unit drawdown! Unlike many who fail, I do not hide my failures in the shadows. I am about transparency and to me, failure shows strength…you took a risk…regardless of the outcome. Few people take risks anymore. Most people take the easy road and prefer to be the critics. It's why Twitter is a cesspool of hate…instead of people trying to change what makes them angry. To paraphrase Teddy Roosevelt, too many people are just wimps…they are good at criticizing and hating, but not intelligent or courageous enough to attempt success at the risk of failure. Conversely, I have kept information about the failure of the Robin Hood Club in key locations on my website for anyone to review since it all went down.
The Robin Hood Club is listed as my biggest failure on the Records Archive page since I started this whole thing back in 2011. On that page I discuss my biggest success (parlay returns) and my biggest failure (the Robin Hood Club). You can also visit the Articles page on the website and scroll down through the articles to find the following article discussing the whole thing…
Anyway, that should bring those new to The Sharp Plays up to speed. Since that failure played out back in 2019, I have wanted to bring the Robin Hood selections back. Each of the last three years I toyed with different ideas from time to time, but could not pull the trigger. First, it was far too much of a hassle to provide a profit goal and go down the road that ended the RHC. People bet WAAAAAAAAAAY too much money on the Robin Hood Club selections and it worked against my biggest mission…teaching bettors proper bankroll discipline. So, if you are hoping the Robin Hood Selection and Robin Hood Club will make a comeback in their old form…sorry to let you down.
My idea for the Robin Hood comeback came from what I have seen on Twitter in recent weeks. Actually, I saw it a lot in the past, but for some reason it has really caught my eye lately and got me thinking…at which point an idea came to mind.
Robin Hood (the character of legend) was know for taking from the rich and giving to the poor. My twist on this mission statement when it came to my Robin Hood Selections in the past was "take from the books and give to the players." I think I will tweak that mission a bit for my new idea which is…"Take from the books and give to the people!" Sure, it's corny, but that's kinda the point.
Here's my plan…Robin Hood Selections in their new form will begin immediately and likely make an appearance at some point this week. Robin Hood Selections will be wagers (exotics/props/straight bets/etc.) which I post publicly on Twitter & Telegram. The potential payout of the Robin Hood Selection is dependent on the actions of TSP followers. If the Robin Hood Selection wager(s) win…a dedicated amount of money based on your likes and retweets is given to a selected charity. If the wager loses…we move on to the next one and do it all over again! There is no cost to participate. The goal of this adventure is to have a team effort to build attention, luck and good karma to the Robin Hood Selection. To allow the Robin Hood Selection to rise from the ashes and in doing so bring some good into the world…and in the process spread some cash around.
Now I know there are bettors reading this who say….fuck the charities…give the money to us…the followers! Yes, there will be plenty of that too, so stay calm. Good karma doesn't just extend to helping out charities…but it is a great place to start. So, that's where I will start with the new Robin Hood Selections. I'll probably run one of these on Thursday using my 1st TD pizza props and we can see how it goes! At a minimum, it should be good fun, and at its best…Robin Hood Selections will be a team effort to spread some serious wealth to charities who could use it, and to some of you reading this today! Let's have some fun…and build some good karma in our [gambling] lives.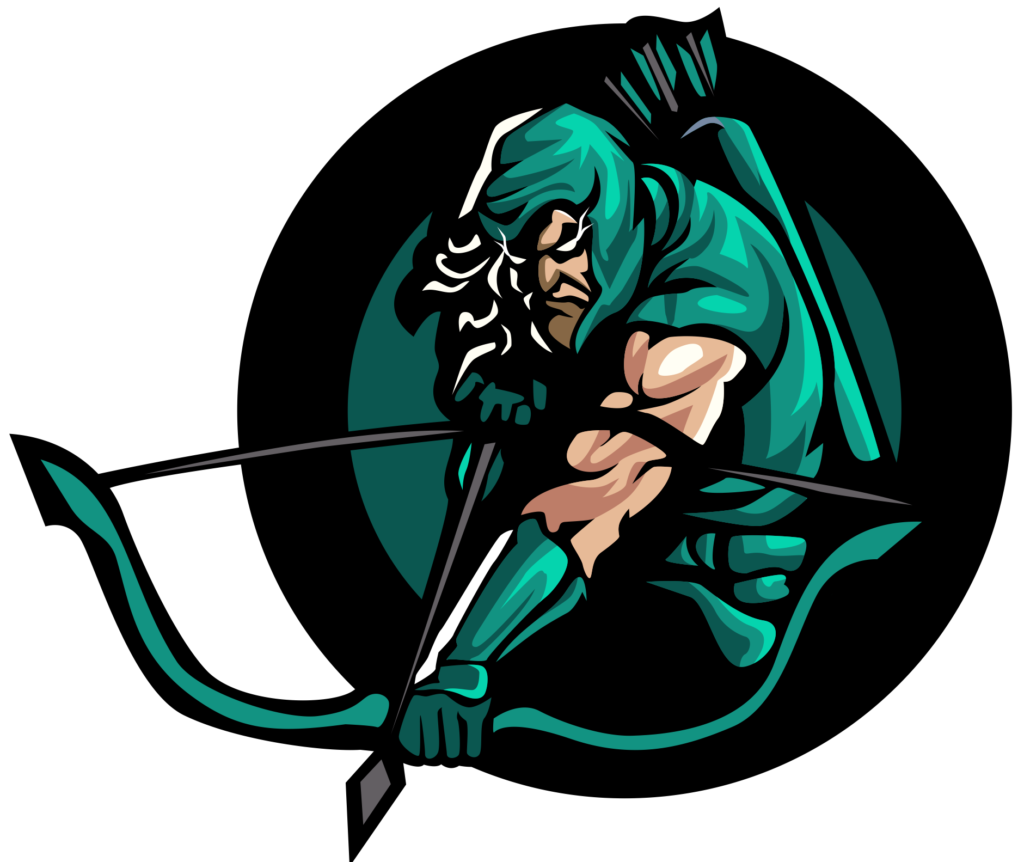 That'll close out this week's newsletter for me! Thanks for giving the newsletter here a read today! Stay safe out there! I am always open to any feedback you may have. I might not listen to it, LOL, but I am open to it! 😉🤙🍀
Good luck in your action!
~ The Sharp Plays