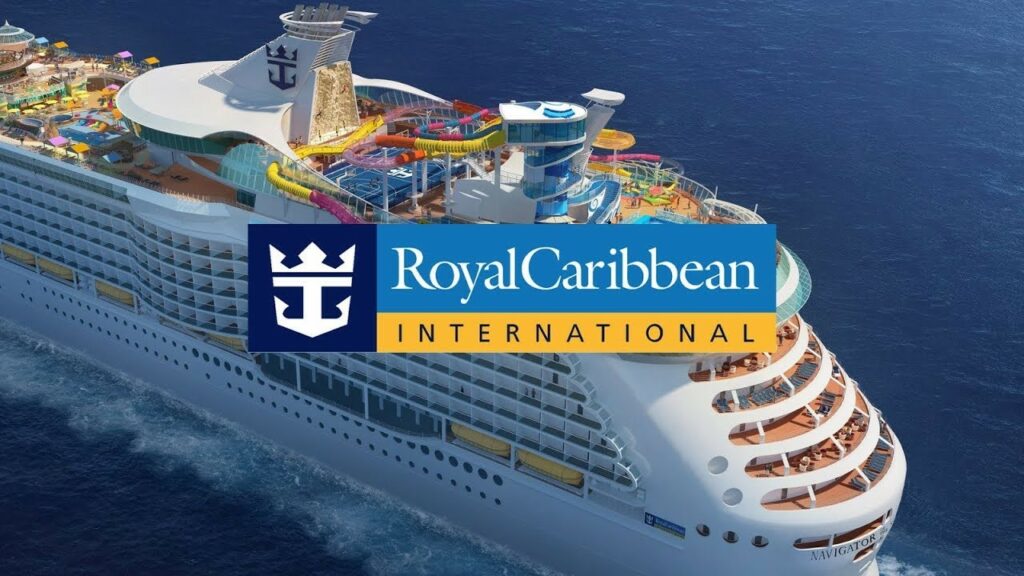 I AM NOT paid nor compensated in any way for these reviews. Reviews at The Sharp Plays are here to provide my unvarnished opinion on variety of topics, products, services, etc. that I find interesting or think that my audience might find interesting. Reviews are based on my individual experience. Your results may vary! 😉
Today, I am breaking down Royal Caribbean International Cruise Line ("RCL"). In the last review I discussed how I was a Disney kid and remain a Disney adult…despite my grievances with the company. Well, given my lean to Disney, while I have done a lot of cruising, all of it in the past 10 years has been on Disney Cruise Line ("DCL"). The last time I went on a Royal Caribbean ship was back in the early 2000's. I had a trip planned for a Royal Caribbean cruise in April 2020…but COVID killed any chances of that trip going off. It took two more years to get back on a Royal Caribbean ship, so I thought I discuss the ins and outs.
The Ship
Before diving head first into Royal Caribbean cruises, I thought we would test the Royal Caribbean waters with just a short weekend cruise. Thereby, we aren't stuck on a 7 day cruise and absolutely hate all facets of it. So, my crew and I took a three night cruise on Royal Caribbean's Liberty of the Seas.
The ship departed from Port Everglades (Fort Lauderdale, FL) and the itinerary was rather basic…but worked for a quick weekend jaunt. The first stop was on a Saturday at RCL's private island "Perfect Day at Coco Cay". The next stop was Sunday in the Bahamas. Then on Monday we were deposited back at Port Everglades. Quick and easy, with a couple nice stops along the way.
The Liberty of the Seas was pretty standard for what you would expect out of these mega cruise ships. While not nearly the biggest ship in the RCL fleet, Liberty of the Seas had plenty of pools, three water slides, a Flowrider, casino, restaurants, spa, basketball court (which worked for soccer as well), rock climbing wall, gym, kid's clubs, an arcade, and I am sure I am leaving something out.
The elevators and main areas of the ship were clean and well decorated. Everything was all nicely dressed up for Christmas. With everyone getting on the ship at roughly the same time, and some people deciding to bring their luggage on by themselves, the elevators were slammed when we got on the ship. I don't mind the stairs (I prefer them), so that's the route we took up the ship and to complete our safety briefing through the app.
Since COVID these cruise ships have moved away from getting everyone to their muster stations as one group at the same time. Now, your emergency drill can be done individually and from an app (same way Disney Cruise does it) as soon as you board. You watch a video as to how to put on a life vest and the procedures to follow should there be an emergency. It's a very easy process, but I am not sure what people remember when a real emergency comes.
Our room was not ready (1pm ET rooms are all opened) when we arrived (stepped on to the ship around 12pm ET), so we went to the buffet (the "Windjammer Cafe") to grab a bite to eat. I should preface this by saying, I do like the occasional breakfast buffet when I am traveling, especially when I visit Vegas, but I am not a buffet person. It's just an overly gluttonous experience watching people eat as though they have not had food for weeks and are finally allowed to dine. The food on buffets is usually subpar…a lot of breads, noodles, desserts and other carbs to fill you up. Not so much in the way of quality. I grabbed a burger, some sort of chicken dish and some salad to hold me over until dinner. It worked fine. The buffet had the usual fare…salad bar, assorted cold cuts, assorted warm meats (turkey/roast beef), various chicken dishes, beef dishes, etc. I am sure everyone could find something to eat on the buffet. The enjoyment of that meal will vary by customer. Getting drinks from someone was a little more complicated than it should be, but it worked out. It just took two waiters to get the job done.
After the brief excursion to the buffet it was time to head to the room…1pm was approaching! I noticed the walkways to the rooms were a little dinged up (slight scuff marks on walls and molding), but I am being critical. I should preface this review by saying Disney Cruise Line really does a very good job of painting (touching up the paint at almost every port) and maintaining the ships from top to bottom. So, while RCL is not up to the Disney Cruise Line level, it was still pretty good. Everything smelled and looked clean.
Taking a step back, the catch with Disney Cruise Line is you pay for the service and maintenance. A three night Disney Cruise in a concierge level suite can run $5,000 to $6,000. A comparable suite on Royal Caribbean runs around $3,000, but after their regular sales and discounts, the price can be as low as $1,500 to $2,000. So, the question will then be…is Disney worth the difference in price. I have trouble seeing a $3,500 to $4,500 difference in service between the two. There is definitely a difference between DCL and RCL, but maybe $1,000 to $1,500. However, because of this difference in cost, you do lose some benefits and services with RCL. So, that's your tradeoff. I'll get to that more as we move along.
I give the overall look and layout of the ship a 7 out of 10. Some things could use a little TLC. Again, I am a harsh critic, so for some people the ship could easily be a 9/10. However, for me to get to 9/10 or 10/10, it's gotta be awesome!
My rating scale…
1: Dumpster fire
2: Total shit
3: Failure
4: Bad
5: Acceptable, but needs work
6: OK
7: Good
8: Very Good
9: Excellent
10: Phenomenal…sheer perfection
The Room
For this cruise we went with the one bedroom suite. The suite had an island with a fridge, hot beverage maker and plenty of space to drop a few things for easy access as you head out the door. The suite had a desk area, couch, two chairs, queen size bed and a very nice balcony which was larger than I expected. The balcony had two lounge chairs, along with a table and two chairs. I love the balcony on a cruise ship. Favorite part of my day is just sitting out on the balcony at night, listening to the waves hit the ship and looking out into the black abyss that is the ocean. Always gives me a little sense of wonder, especially imagining the explorers from Europe heading out in small (by comparison) wooden boats, with no electricity, WiFi, GPS, buffets, or cozy staterooms to brave the oceans.
One problem with the room that I could see was it only had one TV. So, if you were sharing the room with kids or a guest (who was sleeping on the couch), only one person could fully enjoy the TV in the evening for bed.
The room offers two closets. One closet had shelves with our life preservers, a safe and some space to hang shirts or shorts. The safe was a little small. I could not fit my iPad (12.9 inch iPad Pro…smaller iPads might fit) in it, but in terms of wallet, passport, etc., it was more than sufficient.
The other closet would allow larger items to hang and included the two robes, although I did not notice any slipper sets. You could easily have enough room in the closet for clothes for a week or more with two to three people in the room. Plenty of storage.
The last part of the room to be explored was the bathroom. I will say I was surprised…the bathroom was a very good size. I remember my first Royal Caribbean cruise in the early 2000's. While we had the balcony suite at the time, the bathroom was comparable to what you find in an airplane…but add in a shower in the same sized space. LOL! So, to have a bathroom with a nice sized sink, a full bathtub with shower, and plenty of floor space to walk, versus shuffling or spinning like the previous RCL bathroom I remember, was quite nice. It felt more like a hotel room versus being on a ship.
I will give the room a 7/10. The lack of two TVs, given the setup of the room, combined with a tiny safe for a suite were hits to the room. However, overall it worked just fine. Bed was comfortable, balcony was a nice size and bathroom was unexpectedly larger than usual.
The Food
I discussed the buffet above. I would say, if you need to grab something to eat and the buffet (the "Windjammer Cafe") is your only option, it'll do. It definitely would not be my first choice though if I had other dining options.
The main dining room did not have the elegance and professionalism I remember from my previous RCL cruise…again that was a while ago. A lot can change in 20 or so years. My previous experience was like going to a higher end restaurant. The current iteration of RCL's main dining hall was like heading to a mess hall which provided a menu and servers. Of course the tables were well appointed and clean, the room was decorated nicely. It's just it didn't go above and beyond and neither did the staff. The staff wasn't bad, just not quite the level you would expect…or at least I expected. It's the little things like escorting you to your table so you don't have to wander aimlessly. I enjoy Pellegrino for dinner, so having a bottle on the table as soon as I arrive is a nice touch on a Disney cruise, absent on RCL. Disney Cruise staff goes out of their way to provide a high level of service during your dining experience. RCL staff will make sure you get your food, drinks and are very friendly, but just miss that next level of service.
However, the guts of my dining assessment isn't weighted to appearance and service, but the actual food itself. Negatives in appearance or even service are easy to deal with if the food is good. I have eaten at some restaurants you think twice about based on appearance, but the food is out of this world. So, I kept an open mind on the dining hall when it was time to eat.
The food options were pretty thorough on the menu. The Day #1 menu had the following entrees…Battered Fish and Seafood, Southern Fried Chicken, Slow-Roasted Prime Rib, Caribbean Jerk Pork Chop, Baked Polenta & Feta Cheese. The menu provided some "Classics". The "Classics" menu lays out the items which will be consistently on the menu each day of your cruise. The "Classics" menu included Herb Crusted Salmon, Roasted Chicken Breast, New York Strip Steak, and Spaghetti Bolognese. Lastly, the menu provided some premium options which you pay extra to enjoy. The "Premium Selections" included Whole Main Lobster ($29.95), Chops Grille Filet Mignon ($16.95), and Surf & Turf (Lobster tail and filet for $34.95). I had the Caribbean Jerk Pork Chop on Day #1.
The pork chop was cooked just right and the seasoned well. The pork chop wasn't tough nor fatty, but lean and tender. It was a pleasant surprise as my expectations were low after initial appearances. The pork chop came with rice, beans and plantains. If you recall from my Atlantis review, I am a BIG FAN of plantains. Tough to screw up rice and beans. The plantains were not as good as Frankie Gone Bananas at the Atlantis, but they were good. Dessert included the Royal Chocolate cake which was good. Another of my crew got the Creme Brulee…it was a little cold and the custard was thick like packaged pudding…not very "custardy" as is standard.
On Day #2, we were at RCL's private island, Perfect Day at Coco Cay. The first stop for food was at Cafe Promenade. Cafe Promenade provided Starbucks beverages with different breakfast food items to choose from. I ordered from the list my crew gave me and grabbed some muesli for myself…it was good! After dusting off our breakfast items in the room, it was time to head off the ship. We had a cabana (more on this later in the review), so our lunch was brought to us by the cabana attendant. The menu was small, but really covered all the bases. I had the Caesar salad and a chicken sandwich. I should also add that shortly after our arrival, the cabana attendant brought us (without us requesting which was nice) some mozzarella sticks, french fries and watermelon. Other guests in my crew had a burger and fries, along with a Greek salad. Later in the afternoon the cabana attendant brought us a bunch of chocolate chip cookies. I am not big with devouring desserts, but thanks to my aunt's chocolate chip cookies when I was a kid…I have always enjoyed a good chocolate chip cookie. I was surprised, they were not the usual tasteless, dried out mass produced cookies you typically would get. Don't tell anyone, but I brought the left over cookies back to the ship for snacks later in the trip. LOL! Overall, the food on Coco Cay was basic, but good!
On the night of Day #2, my crew was fully loaded from the food orgy at the cabana and just wanted something small. So, we went to Johnny Rockets (not included, you pay an extra charge to dine). The Johnny Rockets menu included various sandwiches, burgers, fries (dressed in a variety of ways), onion rings and shakes. I had the chicken sandwich and onion rings. The chicken sandwich was on bread versus a roll, nice and light. Perfect for what I wanted given I was still loaded from earlier. The burgers looked good and it is tough to screw up a french fry…they were warm and crispy. I only had a couple of onion rings, which were good, but the staff is determined to bring you food refills as though you are going to the electric chair. Felt bad because I didn't each much of the reload, but was nice the staff was so attentive. Being a "premium" restaurant, Johnny Rockets was $19.95 per person. Hardly an expense and it was well worth the price. It surprised me how few people were in the restaurant. However, it seemed these shorter cruises people don't like to pay extra for anything. The good thing is due to people's unwillingness to pay, if you want to enjoy the premium offerings then it is rather easy to access them.
On Day #3, lunch was again at the buffet due to lack of options and the desire to just get a quick bite to eat. Good thing I still had a cookie or two from Day #2! For dinner, we went back to the main dining hall which worked for me as I was in the mood for some lobster. So, I paid for the opportunity of ordering the Whole Main Lobster. I have to say, I enjoyed it. It was cooked well and had good fresh flavor. The lobster was mostly de-shelled, except for the tail. The lobster came with asparagus and I asked for a baked potato as my carb option. It was not as sweet or delicious as I experienced in my Atlantis review, but definitely hit the spot…and I would order it again.
So, when it comes to the food itself in the main dining hall, I have no complaints, but it also wasn't something where I was counting down the minutes until dinner.
On the next cruise I would try the premium restaurants…a different one each night and see how that went by comparison to the dining hall for dinners. Then I could see if the premium are worth it, or no better than the dining hall.
The Liberty of the Seas had the following premium restaurants…Chops Grille (steak & seafood), Giovanni's Table (Italian), Sabor (Mexican), Chef's Table ("Dinner at Chef's Table is both experiential and educational, as the Chef de Cuisine specially prepares and presents each course, while explaining its cooking techniques, ingredients and flavors." – um, yawn!), Johnny Rockets (burgers, fries, shakes). I did check the menu at Sabor while on the ship (It was on my way to the casino) and it looked good, as did Chops Grille. Hopefully the flavor and taste backs up the selections offered at the premium restaurants. We'll see on a future trip!
The ship also had some quick service food locations which carry no extra charge…again there was Cafe Promenade. Cafe Promenade was basically a Starbucks with small sandwiches, pastries and other options (like yogurt or muesli for breakfast), Sorrento's Pizzeria (thin crust NY style pizza with a variety of topics to choose). I did partake in the offerings at Cafe Promenade and Sorrento's Pizza, both were great for a quick bite on the go! I did not try the ship's room service, but that is an option too.
Oh and my crew once again enjoyed Ben and Jerry's as the ship had one of those too!
Overall, I would give the food a variety of grades. The Windjammer Cafe (buffet) gets a 5…but I am a harsh buffet critic. The Main Dining Room gets a 6.5, Sorrento's Pizzeria and Cafe Promenade both get a 7 as does Johnny Rockets.
The Amenities
Arcade: The ship has an arcade for the kids, or the kid inside all of us. The games were a tad pricey from what I remember paying as a kid. Each game was $1.50 to $2.50…some games lasting just a few seconds for that price. My group did find out that the limit for the arcade is $50 that can be charged to the room per SeaPass card per day. So, you have limited risk of letting your kids go hog wild in the arcade while you enjoy the casino or the ship's other amenities. The arcade was your typical kid's casino…claw game, various prize games, air hockey, basketball shooting for tickets, Skee-ball, video games and more.
Spa: Yep, I am a sucker for a massage when at home or on vacation. I decided on Day #3, while docked in the Bahamas, I would get a 100 minute Swedish massage. The spa itself was pretty basic. Your usual spa setup…a reception desk and then a waiting room. In the waiting room you use an iPad to discuss your ailments and issues along with answering other medical related topics (where's the pain, issues you want to address, etc.). I will say that while you do this on the iPad and the technician asks you questions on the topics, very little is actually carried into the spa service. Seems like a waste of time to me. Anyway, I did my prep work on the iPad and then my technician came to get me.
I went into the massage room and it was the standard setup. Music playing, lights low, a sink, various warming appliances, closet, etc. I was instructed to get myself under the covers and lay face down. There was no locker room so your disrobing is done right in the room. Which then means no shower immediately after your massage to wash off the oils. Instead, you put your clothes back on letting the oils soak into them and head back to your room for the shower. Not a problem, but takes some of the relaxation away as you are a little oily at the end.
The technician was friendly, and it is tough to screw up a massage, but definitely not a memorable experience. Just enough to loosen me up a little and get rid of some tension. Sure, I would do it again because every ship and technician is different. I might have just gotten a rookie. However, for grading purposes, I give the spa itself a 7 out of 10. I give the massage experience of 6 out of 10…mostly deducted as the technician was average at best.
Pools: I was surprised that for how many people were on the ship it was not difficult to get a chair by the pool or use the pool if you wanted. Disney Cruise Line has one main pool in the middle of the ship…and that pool is small. It's like a giant bathtub. However, Royal Caribbean had more pools and larger pools which was nice. For me, marinating in a pool with people who do not share my desired cleanliness level is something I don't really get into. If it is a resort pool at a hotel, which is large and thereby dilutes whatever disgusting shit might be in there, OK, I'll dip in the pool on vacation. However, these cruise ship pools just aren't big enough for me even if they are big for cruise ships. I give the pools as a whole an 8 out of 10. The pools are large and there are enough of them so everyone isn't packed into one. Also, there is plenty of easily accessible seating by a pool if you desire. The thought of dipping into these pools is not for me, but I won't hold that against my review.
Sports: There were daily sports competitions like basketball shooting, soccer shooting and then adult dodgeball which was enjoyable to watch. All the guys who never got picked in gym class going head to head in a death match! LOL! Plenty of activities. When I was on my last Royal Caribbean cruise back in the early 2000's, the ship also offered skeet shooting, which I enjoy. Unfortunately, gun culture has changed a lot since then and there was no skeet shooting on this trip. Still, plenty of other things to do.
Slides: There are two enclosed slides on the ship. I tend to avoid slides because I am at an age where it is no longer enjoyable to be violently thrown around a tube. I am still recovering from my foot bruise (not really, just saying this for emphasis) from my Atlantis slide experience this past summer. However, a couple of my crew tested the slides and enjoyed them…but the water was COLD despite the warm weather. Appears RCL does not pay to heat the water. One of the slides was a tube slide which I will go on. Tubes at least provide some body protection as I am launched down a pipe. Lines were not long and the slides were fun for my crew.
Gym: I enjoy exercising…but not on vacation. I will say that the gym was surprisingly nice and well appointed. The gym had all the equipment you would expect…bikes, treadmills, weight machines, and space for yoga or other exercise classes.
The Suite Club
Alright, so here's another Disney Cruise Line ("DCL") comparison. DCL offers "concierge" level guests with priority tender and ship departure, a private lounge throughout the day with snacks and drinks, a private concierge deck with small pool/hot tub, along with concierge staff on hand all day to assist with any of your needs. It's a very nice service…but you sure do pay for it.
When I heard that Royal Caribbean offers their suite guests with access to the RCL "Suite Club" I thought…nice…something just like Disney's concierge lounge. Well…not quite. First, the RCL Suite Lounge is only open 4:30pm to 8:30pm versus DCL's concierge lounge which is open morning to night.
The RCL Suite Club does provide snacks (which were good) and a help desk inside the club. There are also waiters who come around regularly to get you drinks. So that was a nice perk to being in a suite.
However, for being in a suite on RCL compared to DCL you do not have the same level of pampering as you do with DCL. For example, with RCL we got on the ship as everyone else and at the same time as non-suite guests. With DCL, concierge guests are the first to get on the ship and are given a "welcome lunch" in one of the dining rooms. It's much nicer than the free for all that every guest gets to endure on Royal Caribbean.
So, it was nice to have the Suite Club access, and we did enjoy the snacks and beverages every day of the cruise, it just was not near the level you get on a Disney Cruise for concierge guests. There was a private deck for suite guests on RCL, but the Disney Cruise private deck is much nicer and high class…including a large hot up and some very nice lounge chairs. The RCL Suite Club deck had some chairs and tables and wasn't very private or quite.
Overall I give Royal Caribbean's Suite Club and suite level services a 7 out of 10. By comparison, I would give Disney's Concierge Club and concierge level services a 9 out of 10.
Perfect Day at Coco Cay
Prior to my visit to Coco Cay I did all the necessary YouTube research to find out which cabana would be the best. On Disney Cruises there are only two cabana options. It makes it easy to choose with DCL…you want the quiet beach or the family beach? Well, on Coco Cay you have the following Cabana options…
Oasis Lagoon Cabanas
Chill Island Cabana
South Beach Cabana
Thrill Waterpark Cabana
Coco Beach Overwater Cabana
Coco Beach Club Cabana
Based on my research, and the fact the crew didn't want to do the water park, I was able to narrow down my options to a South Beach Cabana, Coco Beach Club Cabana, or Coco Beach Overwater Cabana.
The Overwater Cabana's are the featured cabanas. The problem is they do float on the water. So, if it is rocky at sea, you will feel it a little. I don't mind it, but I wasn't sure how my crew would do, so I passed on the Overwater cabana. That left me with the South Beach Cabana and the Club Cabana. I was leaning to the Club Cabana, but it appeared the Club Overwater cabanas blocked the ocean view for the on the beach Club Cabanas. What fun is that? I don't want to spend $1,500 on a Club Cabana to have the view of looking at people on the overwater cabanas in front of me! So, we went with the South Beach cabana.
When we first arrived at the island, it was pretty quiet and people were well spread out. About two hours into our enjoyment of the island, another ship…the Oasis of the Seas docked and then things got packed. It was at this time that I definitely took an interest in the overwater and Club cabanas.
The Club cabanas are separated from the main beaches by a rock wall. So, it gives you a lot of quiet and privacy…two things I am a big fan of. I go on vacation to be away from people…not immersed within them. I also realized by being on the island versus the YouTube videos that the Club cabanas are angled to provide a view of the ocean versus looking right at the back of the Overwater cabanas. Duly noted for the next time on Coco Cay!
The South Beach cabana was nice. It had four lounge chairs plus a normal chair and a couch. There is a safe in the cabana which is built into the table…so more than enough space. There is a second table which is also a cooler. The cooler is stocked with ice and a several cans of water. Very nice and easy to access. There are also a bunch of towels in the cabana for you to use. There is a button you push when you want to call the attendant so you can get drinks, food or any other assistance you need. Overall the cabana was perfect for what we needed. The key part is you could sit in the cabana and look out over the ocean. Nothing was in front of you…for a little bit.
As "South beach" got more and more crowded, and as the day went along, the view went from a beautiful ocean and relatively quite beach, to watching a parade of people constantly crossing in front of you who should learn that fabric is their friend.
Once again for the Disney Cruise Line comparison…when you get a cabana on a Disney Cruise, you are shuttled off to a private beach. You can see everyone else on the ship enjoying the beach in the area right next to the cabana…but those folks cannot get over to your area. It means the cabana beach is very quiet as the only guests enjoying it are those who paid for a cabana. That was not the case with the South Beach cabanas. You are mixed in with everyone else enjoying South Beach. So, while your cabana is your refuge, it doesn't stop someone from planting a towel and their body right in front of your cabana.
Bottom line, the staff was good, the food was good and Coco Cay had a lot of options to enjoy a day off the ship. I would definitely go with the Club or Overwater cabana next time for the privacy they offered and the lack of people in that area. I understand you also have access to an infinity pool and an upgraded dining menu. However, the crowed nature of South Beach was the only knock I have against the South Beach Cabana.
So, for the South Beach cabana, I give it a 7 out of 10. I will definitely try the Club cabana on a future trip and see how that is by comparison. Coco Cay itself also gets a 7 out of 10. RCL's private island was nice with a lot of amenities, food was good, and honestly was on the verge of an 8 out of 10. However, the cabana area not being private to cabana guests only was a knock against the rating.
The Most Important for TSP Purposes…The Casino…an Advantage Player's WET DREAM!!
In much of this review I have discussed why Disney Cruise Line is better than Royal Caribbean for various reasons. The catch goes back to what you pay for DCL (a lot) versus what you pay for RCL (about half of DCL)…and the fact that RCL is catered more to adults than kids…which is nice. One of the big things that RCL has over DCL is a casino!
On a Disney Cruise, at night my wife and I would walk the top of the ship to get some fresh air, a little exercise and people watch as we journey in circles on the top deck. Given I don't really drink, there's little for adults to do at night on a Disney cruise. It was not the case with Royal Caribbean.
On Royal Caribbean there are more adult slanted shows and then there's the casino. I could give a shit less about most of the shows. However, spending some time playing baccarat, craps, or some other game is a nice relaxing evening…even when the cards and dice don't agree.
The casino, "Casino Royale" was a decent size and had a variety of slot machines, table games and a couple novelty games too.
The table games included baccarat, blackjack (including single deck), craps, roulette, three card poker and Ultimate Texas Hold'em (versus the house, not other players). The casino also had a single Texas Hold'em ring game. Most nights the Texas Hold'em table provided a $1-$2 no limit game.
The novelty games included a claw game with stacks of $1 bills all wrapped up in plastic. For $1.00 you could have a shot (an infinitesimal one) at grabbing a $100 stack of $1 bills. There was also the game where you move a plunger up to a target in the hope of pushing the prize from where it is attached. The last novelty game, and one of my favorites, is the game where you drop quarters in front of what is essentially a bulldozer in the hopes of reaching a critical mass of quarters causing quarters to fall over the edge of a platform and into your tray. The bulldozer game had casino chips and cash intermingled with the quarters. Obviously, based on my testing, it takes roughly $5,000 worth of quarters to move the $20 bill far enough to get over the edge, but it is still a fun game.
Table game limits were $10 to $50. Most games were $10, which makes it relatively cheap in casino terms. Try finding a $10 table for anything in Las Vegas at night.
For my first stop, I decided to check out baccarat on the ship. I sat down at the table and played a little. Nobody else was at the table which always works for me. The first thing I noticed is that Royal Caribbean DOES NOT charge commission on winning banker bets!! WOW! In any other casino in the world, when you bet on the "Banker" and win, your win has 5% deducted for the commission/vig. No such thing occurs on Royal Caribbean! DAMN…this means betting the Banker on this game is +EV! At Casino Royale, the Banker is paid at even money. I was shocked! There are three bets in baccarat…the Banker, the Player and Tie. If there is a tie, the Banker and Player hands just push…anyone who bet Tie wins. Based on the rules of Baccarat, the Banker wins 45.86% of the time, the Player wins 44.62% of the time and the Tie wins 9.53% of the time. The reason a 5% commission is charged to winning Banker bets is because if it were not, then you would have an edge just betting the Banker all the time. Why? The Banker is paid even money and wins 45.86% of the time. The Player "only" wins 44.62% of the time. So, the house charges a commission on winning Banker hands and that is how the house derives its edge at the game.
To show the benefit of a no commission game…over 10,000 hands of baccarat, the Player will theoretically win 4,462 hands, the Banker will win 4,586 hands and the Tie will hit 953 hands. Since you don't lose your Banker or Player bet on a tie, let's remove ties from this discussion. Which means over 10,000 hands the Banker will win 124 times more than the Player. So, if both of those wagers (Player and Banker) pay even money…just betting the Banker is a +EV strategy.
Theoretically, you would have 10,000 bets. You would push 953, win 4,586 (Banker wins) and lose 4,462 (Player wins). Which means, in a baccarat game where no commission is charged, betting $100 per hand, you would net win $12,400 over 10,000 hands! Now, if you bet the Banker every hand in a standard baccarat game where 5% vig is charged, you would instead lose roughly $10,530 on the same strategy (10K hands betting only Banker)! As you can see…winning $12,400 and losing $10,530 means that commission on the Banker is huge and what gives the house and edge…and a $22,930 swing in favor of the house!
I don't know how RCL can make money without charging commission/vig in the game. It is likely because nobody has taken the time to just bet Banker every hand. I am sure if someone did then RCL could just deny them the ability to play the game. However, because of the edge provided by the Banker, playing the game in a normal way (betting both Player and Banker throughout the shoe) will still provide the bettor an edge.
Anyway, as someone who is into gambling math and odds, seeing this no commission baccarat game was a shock. Now maybe the fact I wasn't charged commission was some sort of fluke or a dealer who didn't know what they were doing…but I didn't see "Commission Charged on Winning Banker Bets" on the table layout or a sign on the table as is standard in most casinos. I surely wasn't going to bring it up either! LOL! Baccarat provided a net gain during my Casino Royale adventures!
Now there is a version of No Commission Baccarat where the Banker payout is 50% when the Bank wins with an exact score of 6…and that's how the house gets its edge, however that didn't happen here. Again, maybe the dealer paid it wrong, but I had Banker wins with a score of 6 that were still paid off at even money. So, I don't know…I just know what happened during my time at the table…which floored me!
Another thing is the pit bosses don't really watch the games intensely, so counting cards at blackjack is rather easy. If the dealer doesn't give a shit, "it's not their money", you can count pretty simply on RCL blackjack tables. In terms of my probing the Casino Royale defenses…if you get into wild bet spreads then they will give you a look, but dial it down and you can easily fly under the radar with counting.
Obviously, limits aren't incredibly high to allow you to "bring down the house", but you can pickup a little chunk of cash on your cruise to pay for those Johnny Rockets meals or the cabana. Which is good and my next paragraph will discuss why!
Comps were pretty shitty. I had some decent action in the casino, but I am pretty sure all I would qualify for is a free bagel…or so it seemed when I went to the host desk. We will see what offers I get in my email in the months ahead, but the hosts don't seems to comp room charges and such as it more custom at most casinos. I got absolutely nothing for my play unless I was going to book another cruise on the ship, at which point I would have gotten a discount.
There was one issue I had with Casino Royale which is during the day the craps table was not open. As someone who enjoys the game of craps, not having a table during the day was odd. Especially since each night the craps table was one of the most popular games in Casino Royale. Craps was a $10 minimum too which ensured it was always full. I like a full craps table because then you get a lot of people to shoot, versus it just being me and some other guy shooting the dice back and forth.
The dealers in Casino Royale were all friendly and the entire staff from dealer to table boss and the pit bosses appreciated tips. Was very nice to see! Some casinos I have visited act like they are doing you a favor by accepting your tip. Not the staff at Casino Royale. It's like you made their day by placing a bet on their behalf or throwing them a few chips.
The slot machines did pay a couple of jackpots while the cruise was going on. These ranged from $10K to $20K. A nice little bonus to anyone's cruise! Most of the slot machines were the same type you see at any standard casino with limits from 1c to $1. I am not a big fan of slots, so beyond seeing the machines themselves, I did not spend my money on them.
Overall, due to the true no commission baccarat (which again may have been some fluke because I still can't believe it), the ability to count at blackjack, the friendly nature of every dealer, and the selection of games available…I give Casino Royale a 9 out of 10. Definitely was nice to have a casino to do something at night while at sea and the ability to advantage play was awesome. The reason I believe Casino Royale provides good income for RCL despite the lax rules is simply because most people are just there to mess around and have fun…and readily dump money on the table. As opposed to those TSP disciples who look for the angles and the edge!!
Overall Assessment
Overall, I would give Royal Caribbean a 7 out of 10. I would definitely take another RCL cruise in the future. I would probably shoot to go for a 5 or 7 day cruise and check out some of the larger ships and what they have to offer. Liberty of the Seas was a nice ship, but smaller because it handles the shortest of RCL's cruises.
The room, food, and amenities were above average and provided a nice experience, although of course there was room for improvement in all three. Still, there was nothing I would say was awful or a disappointment.
For me, as an admitted pampered traveler, I do like more "priority" type services and the higher level of "VIP" experience provided by a Disney Cruise at concierge level. However, for a quick weekend away, Royal Caribbean did a fine job. Like anything, you go on it once and learn of the ins and outs, at which time subsequent trips can be that much better.
For example, on the next trip on RCL I will definitely book a premium restaurant each night of the cruise (or a majority of the nights) to see how the food and experience differ from the main dining hall. I would definitely get the Club or Overwater cabana versus the South Beach cabana the next time. Just those little tweaks, from things I learned on this trip, could dramatically change the experience.
In the year ahead I will be doing a review on Norwegian Cruise Line. It will actually be my first time on a Norwegian ship, but looking forward to checking it out! Norwegian provides "The Haven" which is exclusive to guests in the Haven suites and seems to provide an environment more on par with the concierge level provided on Disney Cruise Line. I'l; be the judge of that!! LOL! I look forward to seeing if that is a better setup than RCL's suite program. Again, RCL's suite program wasn't bad…it just wasn't DCL level.
At the end of the day, the cost and what was provided makes Royal Caribbean an easy choice for a quick weekend away. Obviously, prices increase on longer cruises, but still far below my experiences on Disney Cruise Line.
Good luck and safe travels!